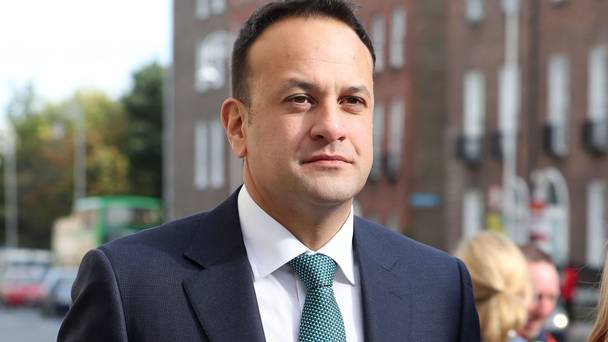 An Taoiseach Leo Varadkar has warned that there's no "pot of money" from the EU for transport projects in Galway laid out in the Government's Project Ireland 2040.
He was speaking in Westport this week at a conference on rural regeneration initiatives along with Minster for Rural and Community Development Michael Ring, and Minister for Agriculture, Food and the Marine Michael Creed.
Speaking after the conference, Taoiseach Varadkar said his government intended to reinstate the crossborder "western arc" into the EU's trans-European (Ten-T) network funding programme.
Transport projects that would be included in this western arc include the Galway outer-bypass, improving line speed on existing rail routes, and upgrading road links between Castlebar, Westport, and Sligo.
According to the Irish Times the Taoiseach warned that there was a "misperception" about how EU funding works and that including these projects in the Ten-T programme doesn't guarantee a cheque from Brussels.
"There isn't a pot of European money to invest in Irish roads and railways anymore." the Taoiseach said.
"The chances are that the projects that get funding are ones that are trans-European, ones that are cross-border projects, for example ports and airports."
The Taoiseach had been highly criticised during his time as Minister for Transport for deleting any reference to the west coast from the Ten-T programme.
This essentially meant that no transport projects in Galway would qualify for EU funding before 2030.
He defended that choice on Friday, saying that if they had been included the government would have been obligated to build them, but might only have received a small amount of money for them from the EU.
These transport initiatives going ahead now will be funded by the Irish taxpayer, the Taoiseach said.
Ros-a-Mhíl seafood factory
During the conference, questions were also put to Minister Creed about a fish processing factory in Ros-a-Mhíl which said this week fish quotas could force it to close.
Iasc Mara Teoranta fish processing factory has said that unless it finds a new buyer, it will have to close because fishing boats in Ros-a-Mhíl are being bought up by operators in Killybegs.
Minister Creed said that he was unable to help Iasc Mara Teoranta, as fishing quotas are tied to boats, not factories or ports, by the EU's Common Fisheries Policy.