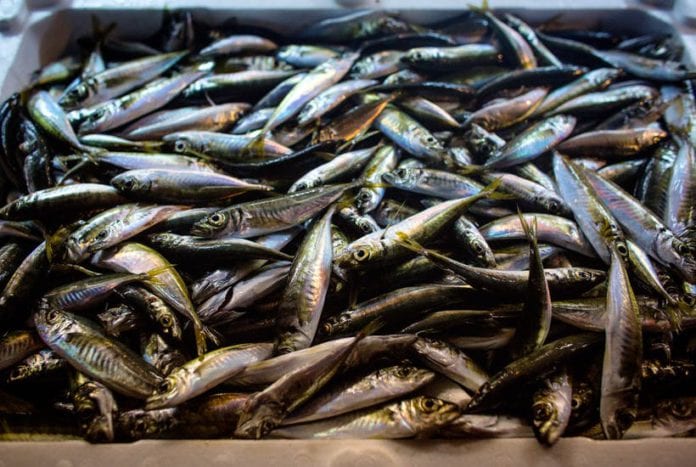 Management of Iasc Mara Teoranta seafood plant in Ros a Mhíl say that unless they can find a new owner, the plant will close.
Iasc Mara Teoranta has been processing herring and mackeral out of Ros a Mhíl harbour for more than 40 years. But now there's a good chance it will have to close its doors at the cost of 25 direct jobs, and any wider effect that will have on the community.
It says its present difficulties are caused by fishing quotas being increasingly concentrated into a small number of hands that just aren't bringing their catches into Connemara.
The seafood plant relies depends on Ros a Mhíl boats bringing in daily catches. But many of those boats have been bought up by Killybegs-based fishing operators.
Speaking to the Irish Times Cathal Groonell, Managing Director of Iasc Mara, says that the government's plan to forge a link between fishing quotas and coastal communities on those waters just was "not happening on the ground."
In a statement sent out by the company, they say it has become unsustainable to continue operations with the reduced catches coming in.
The news couldn't come at a worse time for the government, as An Taoiseach Leo Varadkar, Minister for Agriculture, Food, and the Marine Michael Creed, and Minster for Rural Affairs Michael Ring will be in Westport tomorrow for a special forum on "Creating Stronger Rural Economies and Communities."
The event will take place at the Town Hall Theatre in Westport with registration taking place at 11:45am.
Considering what the topic of the day is, it's a near certainty that questions will be asked about how this news squares with a programme of creating stronger rural communities.
A policy statement on fishing quotas on the Department of Agriculture, Food, and the Marine's website says fishing quotas are meant to stop ownership from concentrating in the hands of a few operators.
"In Ireland, any movement towards privatisation and concentration of rights into the hands of large companies would seriously risk fishing vessels losing an economic link with Ireland's coastal communities and undermining the socio-economic importance of the fishing industry in the coastal communities dependent on fishing."
Mr. Groonell said he had warned Minister Creed about the threat to the plant from loss of supply as recently as the Our Ocean Wealth conference two weeks ago.
Galway West TD Eamon Ó Cúiv said that the loss of Iasc Mara Teoranta would be a huge blow, not just costing 25 jobs, but threatening Ros a Mhíl future as a fishing harbour.
He has called for the government to have roundtable discussions with stakeholders to examine what the long term repercussions this would have.
Iasc Mara Teoranta says it hopes it can find a buyer that will use the plant for its proper purpose,
"The factory has modern processing, freezing and cold storage facilities and it is hoped to find a buyer that will continue to operate it as a fish processing facility."
The seafood plant takes up 3.5 acres of land on Ros a Mhíl harbour, close to the Aran Islands ferry terminal.