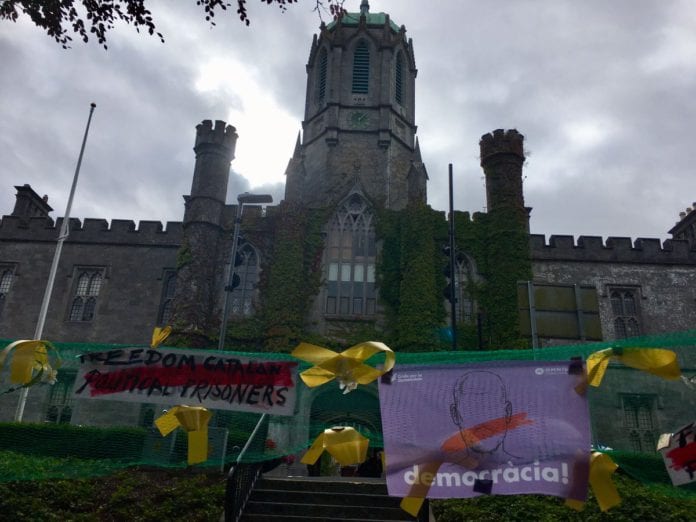 Messages of support for Catalonia and its political leaders have sprung up around Galway City over the past few days during the Galway International Arts Festival.
Posters displaying the message "Freedom!! Catalan Political Prisoners" and "Democràcia" were seen in different places around the city, including outside NUI Galway.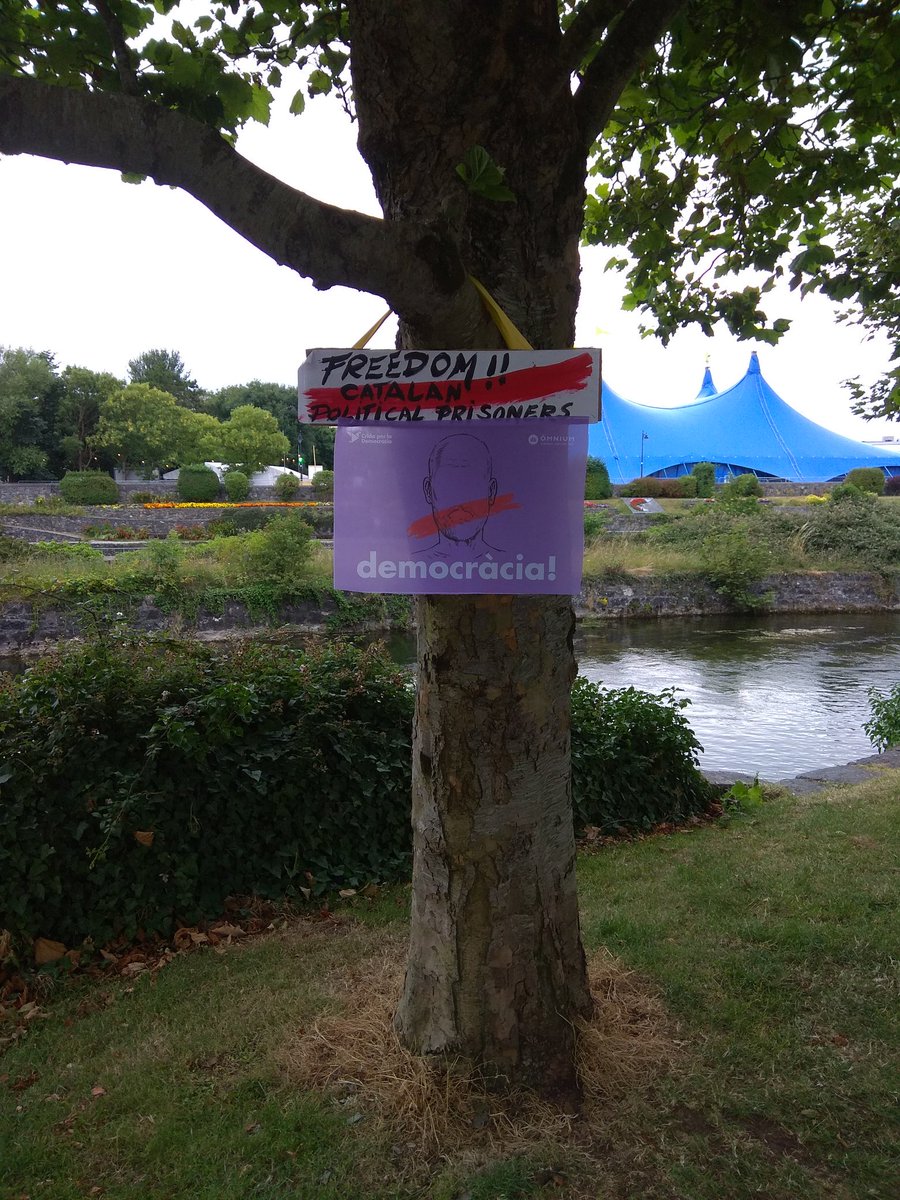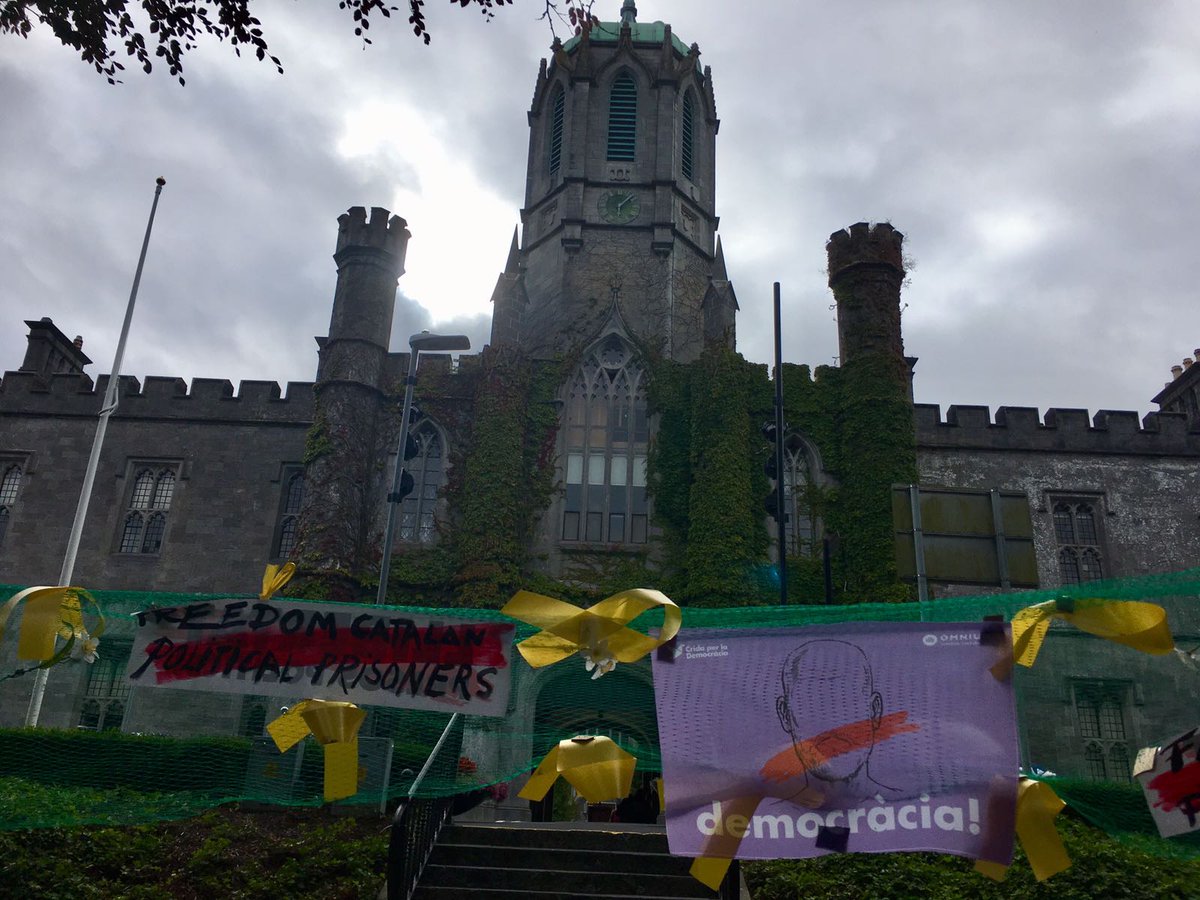 Last year, Galway City Council passed a motion of solidarity with the people of Catalonia following the events that took place on the day of the referendum for independence.
Sinn Féin councillor Mairead Farrell proposed the motion of solidarity, and it was backed up by a majority of councillors.
Cllr Mairead Farrell's former party colleague Trevor Ó Clochartaigh, who was a senator and now works for TG4, travelled to the Catalan capital  to oversee the referendum in October.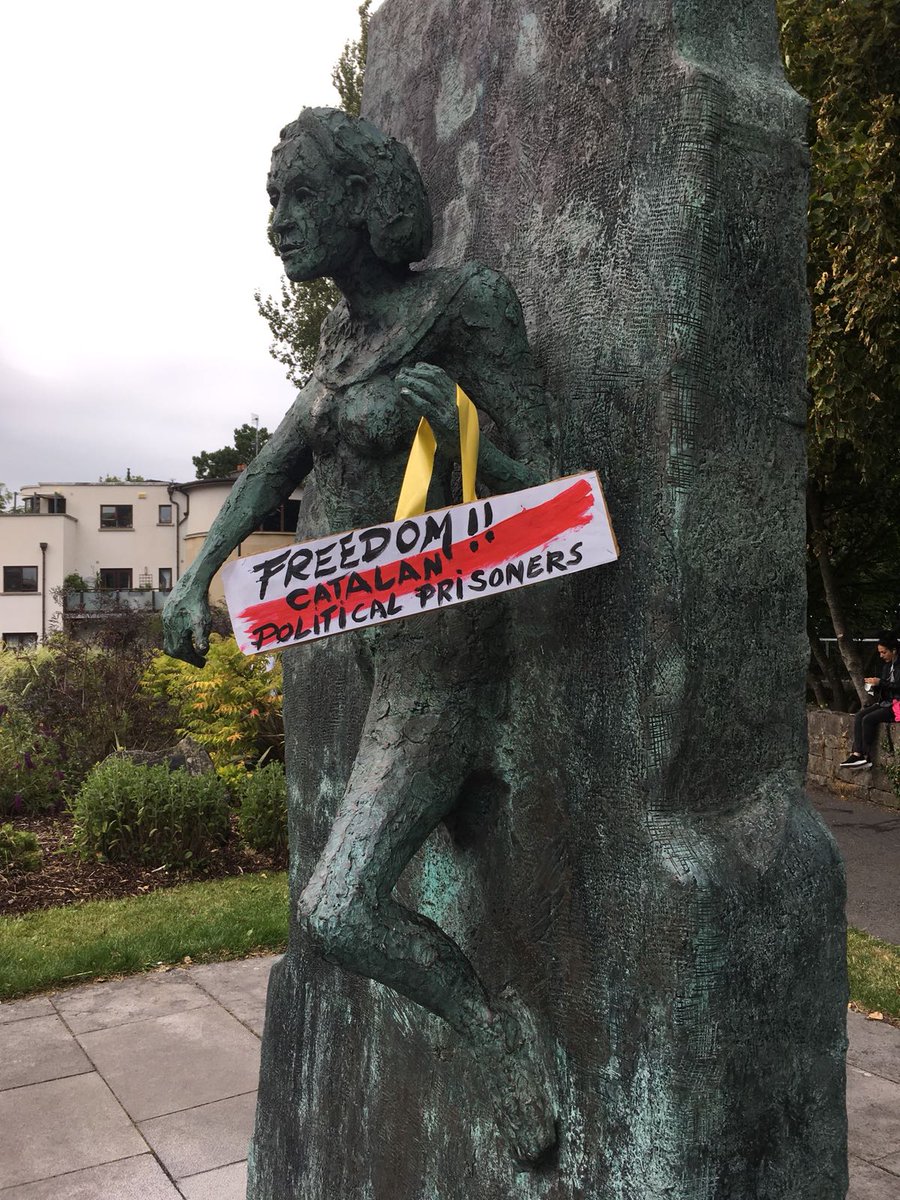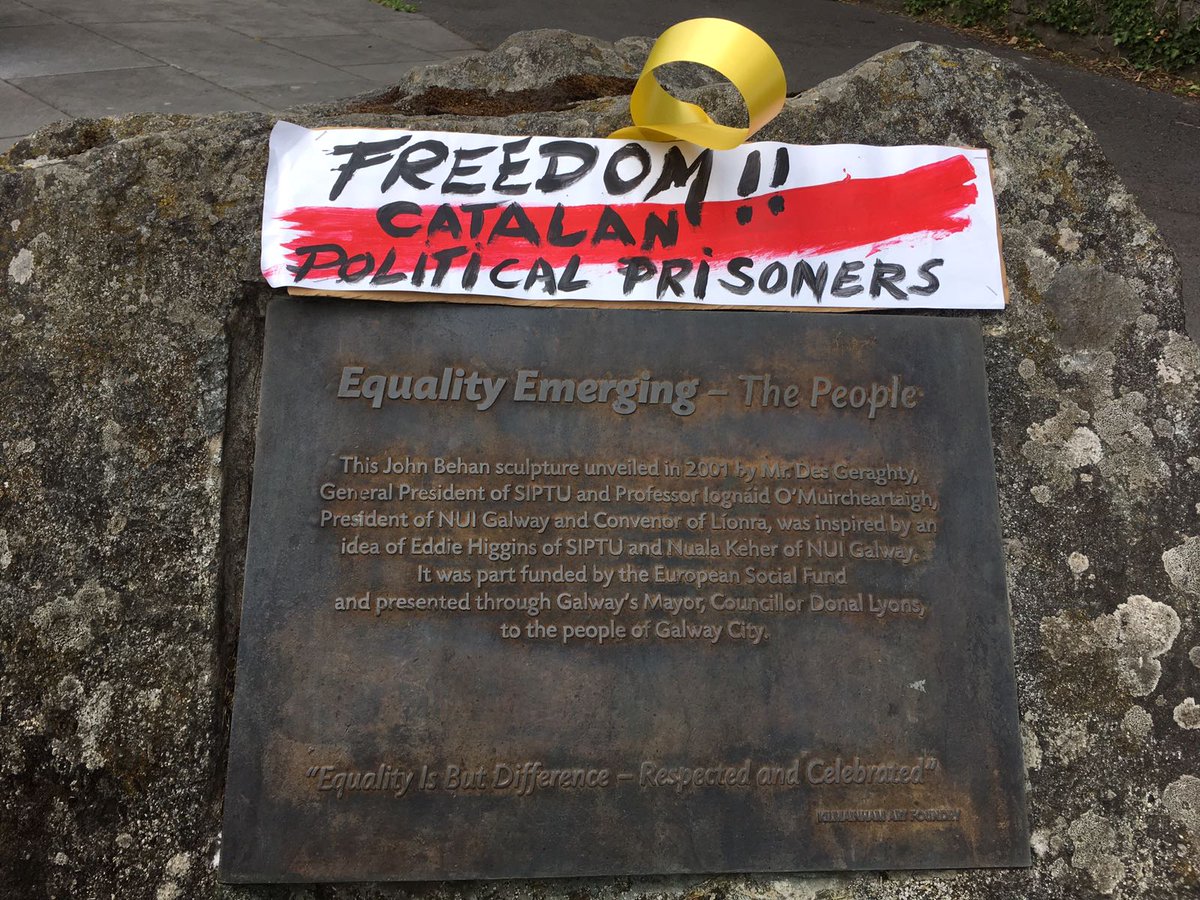 Catalonia's new president Quim Torra was chosen by his ousted predecessor and is a strong supporter of Catalan independence.
La llibertat de Catalunya us l'heu guanyat vosaltres. No hi renuncieu mai, defenseu-la tal i com l'heu defensat, pacíficament i radicalment. Per Catalunya i per la vida. Moltes gràcies per la confiança. Abraçades.

— Quim Torra i Pla (@QuimTorraiPla) May 14, 2018
Meanwhile in Madrid, Pablo Casado, the new right-wing leader of the conservative party Partido Popular, has promised to take a hard line against Catalan separatists.
Former Prime Minister Mariano Rajoy's Partido Popular government fell two months ago and the Spanish Socialist Workers Party (PSOE) is now leading a minority government.