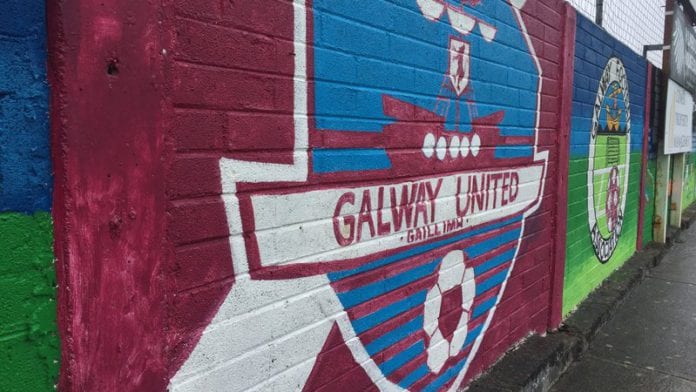 Galway United will be allocating the few in-person attendance spaces available for their coming home games to season ticket holders.
With Phase 4 of the reopening of Ireland pushed back to August 10, a maximum of 200 people are only allowed in the stadium at a time under restrictions on gatherings.
After taking into account the players, match officials, etc, the Galway United said in a statement that they can only accommodate 53 fans at Eamon Deacy Park right now.
"While this number appears low, we have decided that it was vital that we safely admit as many season ticket holders as possible rather than play our games behind closed doors.
The club has decided to allocate these spaces to paid up season ticket holders, but warned that the number of people with season tickets far outweighs the spaces available.
"It has been decided the fairest way to allocate these spaces is by a random lottery."
Galway United has also decided that under-18s will no be admitted at this time.
"To ensure that all of our fans have the opportunity to see our home matches, we will be live streaming all of our home games via our official website.
"Season ticket holders will be given free access to all of these streamed matches and other fans may avail of it for a nominal fee to help cover the cost of the production as well as support our club."
Galway United's first two matches in the resumed SSE Airtricity League will be two home games against Cabinteely FC and Athlone Town on July 31 and August 3rd respectively.
In order to comply with COVID-19 regulations, everyone on the stadium grounds must have their details recorded for contact tracing purposes.
Season ticket holders who wish to enter the lottery to attend games in person must pre-register their intent to do so in order to accommodate this.
Winners in the lottery to attend matches will be notified by the club directly, and only those people will be allowed in the grounds on match night.
Galway United will review this situation after its first two fixtures, by which point there will hopefully be more clarity on whether Ireland will be proceeding to Phase 4 on August 10.