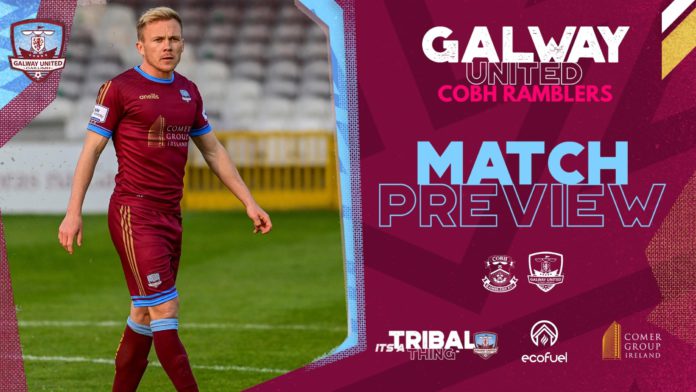 Galway United are making their way down south to face the Cobh Ramblers tomorrow, with John Caulfield saying it is always a tough destination.
This will be Galway United's fifth game of the 2021 season, the last of which was a 2-2 draw against UCD at home in Eamonn Deacy Park last week.
United manager John Caulfield said that they hope to push on from a positive performance last week, though he acknowledged there are no easy wins in the First Division.
There are currently two points between United and Cobh on the First Division leaderboard, with the Tribesmen in eight place after four games, and Cobh sitting in sixth place with five points.
Speaking to club's media team, John Caulfield said that Cobh are "on a great run of form" lately, with an experienced manager in Stuart Ashton and a well-established position in the First Division.
"They would have been disappointed to not make the playoffs last season. They have been very strong for the last number of years and have been highly competitive."
"They will expect to do the same this year as the club have huge ambitions to get out of this division."
"As I keep saying, every week is a tough challenge. We have to be ready for each game. Last week's performance against UCD was our best performance of the season so far."
Caulfield praised the character and "togetherness" displayed by the team against the Dublin side, adding that they have been letting in some "sloppy goals" and working to address that in training.
In team news Frank Lomboto and Conor O'Keefe will both miss out on Saturday's game, due to a long term injury in the former's case.
Galway United v Cobh Ramblers will take place at St. Colman's Park this Saturday, May 1, with kick-off at 7pm.