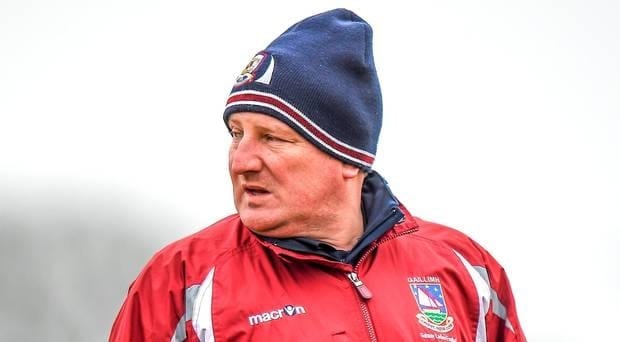 County Senior Ladies Football Final – Saturday, 6th October 2018 
Kilkerrin/Clonberne 7-16 Corofin 3-6 
Darren Kelly in Moycullen 
While the players celebrated and basked in the glory of another county title success, the management were also taking it all in before minds started to look towards the next challenge.
Kevin Reidy has plenty of experience in Galway Ladies Football and is relishing his latest post as he tries to mould this talent group of Kilkerrin/Clonberne players into contenders on the biggest stage.
They weren't taking their eye off the ball even if had problems negotiating their semi-final against Claregalway but everything came together in this decider and now they can embark on a Connacht championship campaign.
Full-time in @GalwayLgfa Senior Final @KilClonGAA 7-16 @CorofinGAA 3-6. Congratulations ladies on winning 6-in-a-row County titles. A tremendous achievement #kcabu

— Kilkerrin/Clonberne (@KilClonGAA) October 6, 2018
"We're happy out with that result," said the former Galway manager.  "It's great to win a county final.
"We hit the ground running.  Maybe we were a bit slow to settle last Sunday (in the semi-final).  It's something that we spoke about.  And we just went at it right from the start today.  We got a few lucky breaks as well.  We have to be honest about that.  We're happy out.
"They played well (first half goal scorers Olivia Divilly and Lynsey Noone) but, in all fairness, they're only as good as the ball being given to them.  It was a very good team effort.  And that's one of the things we're trying to drill into the girls is team effort all the time.
"I also think that while we might have got criticised for our (semi-final) performance, I think we have to give a lot of credit to Claregalway in that performance last Sunday.  They worked very, very hard and might life very difficult was us.
"But our girls worked a lot harder as well today.  But maybe we might have got a bit more room as well.  It's a bigger pitch.
"The one thing that we're saying is we keep working irrespective being a point up or a point down.  We have to keep working, working, working.  And in fairness, that's what the girls do.  They never panic and they just keep working hard."
Managers are always trying to take something from games and while they didn't discuss it yet, the management are well aware that three goals conceded is something to be looked at.
"There were certain aspects of our play that we wouldn't be happy about but it's very, very rarely that you get a complete performance," added the Kilkerrin/Clonberne manager.
"But we'll sit down on Monday evening and we'll have a chat about that amongst ourselves and get back training Tuesday night and work on those things."
"I'm sure they are," concluded Reidy when asked the inevitable question about people now starting to mention Mayo's Carnacon.  "But in fairness to our dressing room, we just take one game at a time.  Our next game will be against the Roscommon champions.
"That's what we'll be gearing about and then if we get over that, we'll work on the next game and so on."
Kilkerrin/Clonberne meet Roscommon's Kilbride in the 2018 Connacht Senior Ladies Football Semi-Final on the weekend of October 20th/21st.