County under 16 B1 Hurling Final Replay – Monday, 23rd July 2018 
Ahascragh/Fohenagh 1-15 Killimor 2-9 
Darren Kelly in Duggan Park 
The sequel didn't lack the spark of the original instalment as Ahascragh/Fohenagh were crowned county champions following another epic clash with Killimor.
Niall Glynn got an early goal for the eventual winners but it was two spells, gaining three points each, before the conclusion of both halves that proved the difference.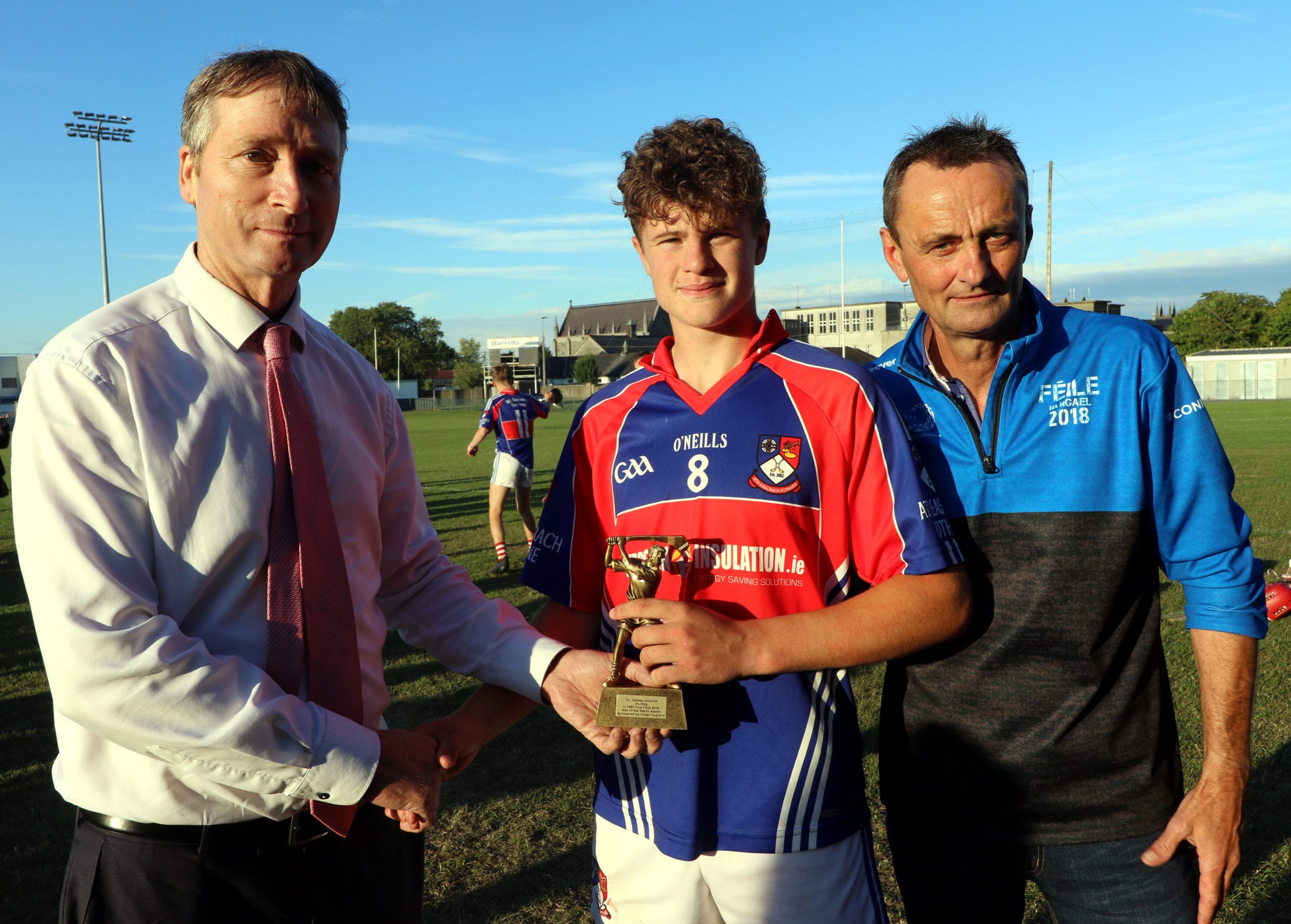 The teams hit the ground running in the opening 30 minutes.  And Ahascragh/Fohenagh took a significant advantage as late points from Glynn and Robert Greene had them 1-10 to 1-5 ahead.
And while the scoring dried up significantly after the restart, the north Galway club's double act again shared another hat-trick of white flags to ensure their success by the same margin.
Following the exciting finish to their first showdown, support was strong for both teams.  And after losing a two-point lead, Killimor were determined to make amends with Neil Fitzgerald and Eoin Horan getting early minors.
Ahascragh/Fohenagh started to settle and restored parity through Greene and Glynn before the latter's free from the right in his own half took advantage of the blinding sun to bounce into the net.  Cian Forde converted two Killimor frees but Glynn and Greene (2) had Ahascragh/Fohenagh 1-5 to 0-4 ahead on the quarter-hour.
That was the drawn match's half-time score but there was no sign of either team pulling back.  Forde tallied for Killimor before Glynn's double stretched the margin to five.  However, Oisin Fitzgerald was on hand to get a Killimor goal on 27 minutes after Neil Fitzgerald's effort was saved by Cormac Smyth.
The deficit was reduced to 1-7 to 1-5 but Ahascragh/Fohenagh's three late scores before the break cancelled out the goal.  But not to be undone, Killimor replied again on 33 minutes.  In a carbon copy of Glynn's major, Forde struck a long free all the way and the sun assisted in it dropping under the crossbar.
He added a point before a scoring drought lasting 12 minutes.  Both teams were guilty of poor misses but the defenders also deserve credit with Killimor's Sean Gohery and Ahascragh/Fohenagh's Diarmuid O'Brien standing out.  On 47 minutes, Glynn gave Ahascragh/Fohenagh a two-point lead.
Neil Fitzgerald and Forde made it all square before Glynn and Horan traded and the score was 1-12 to 2-9.  Spectators in Ballinasloe eagerly anticipated extra-time but Glynn set up Greene for a point before both players registered frees and Ahascragh/Fohenagh were crowned county champions.
Scorers: 
Ahascragh/Fohenagh – Niall Glynn 1-9 (1-4 frees), Robert Greene 0-6 (two frees) 
Killimor – Cian Forde 1-5 (all frees), Oisin Fitzgerald 1-0, Neil Fitzgerald 0-2, Eoin Horan 0-2 
Ahascragh/Fohenagh: Cormac Smyth; Luke Murray, Ian Geraghty, Mark Kelly; Diarmuid O'Brien, Keelan Smyth, Shane Loughrey; Niall Glynn, Jack Bellew: Caolan Glynn, Robert Greene, Conor Hibbitt; Craig Naughton, Keelan Lawlor, Tomas Colohan.
Killimor: Kyle Hoary; Liam Byrne, Sean Gohery, Cormac Porter; Steven Devery, Oisin McDonagh, Conor Coen; Cian Forde, Eoin Horan; Neil Fitzgerald, Brian Daly, Oran Lyons; Cian Treacy, Shane Treacy, Oisin Fitzgerald.
Referee: Derek Kelly