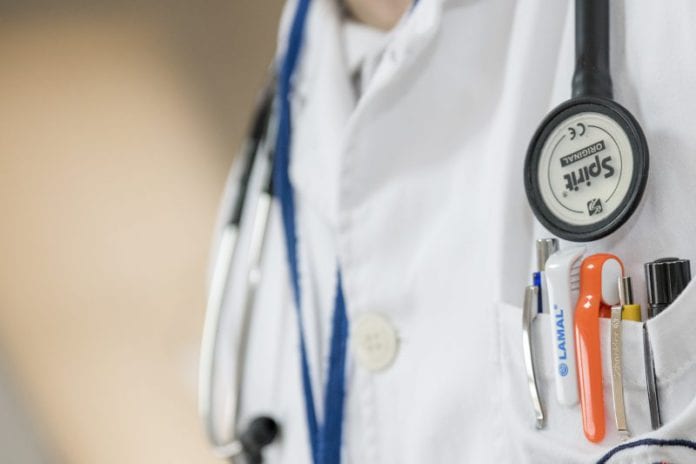 Extra winter funding of €647,000 has been allocated by the HSE for healthcare services in the west of Ireland.
The HSE's Winter Plan 2019-2020 published this week contains €26 million in additional funding for hospitals groups around the country as extreme pressure is expected on healthcare services.
The money allocated for the west of Ireland has been jointly awarded to Community Healthcare West and the Saolta Hospital Group to support patients in both hospitals community services.
Martin Greaney, Acting Chief Officer Community Healthcare West said that they have been working with the Saolta Group for the last couple of months in anticipation of the winter period.
"We are particularly focused on helping patients avoid hospital admission and supporting the transfer of care of older patients from acute hospitals to the community as quickly as possible.
"This funding will also allow us provide for additional aids and appliances which will facilitate patients' earlier discharge from hospital."
In the coming months healthcare services expect to be challenged as higher rates of respiratory viruses circulate including seasonal influenza, norovirus and healthcare associated infection.
Visitor restrictions have already had to be imposed this month at University Hospital Galway and Portiuncula Hospital due to outbreaks of Norovirus.
All of this is taking place during a period where Emergency Departments in hospitals, UHG in particular, have been under unprecedented amounts of strain.
Tony Canavan CEO of the Saolta University Health Care Group acknowledged that the winter period is always extremely challenging for their hospitals, and the Emergency Department in particular.
Over the winter period they will try to cut hospital stay time by increasing access to diagnostics such as MRI and ultrasound.
"We will be opening some of our services over the weekends in the winter period to assist with patient flow through the hospital."
"We are also putting a number of additional targeted staff in place to help increase the movement of patients through the ED to facilitate discharge or faster admission."
Commenting, Dr Áine McNamara, Consultant in Public Health Medicine said, "It is extremely important, in particular that the over-65s or patients living with a chronic condition such as asthma, COPD, diabetes and heart conditions are protected against influenza by availing of the flu vaccine."
"I also encourage them to chat with their pharmacist and/or GP to ensure they are taking their medicines correctly and are using any devices properly which will help to keep them well this winter."