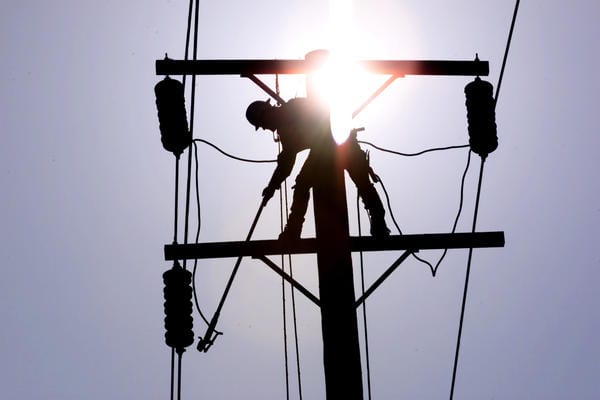 Only two power outages remain in Galway this morning as the ESB has almost completely repaired damage caused by Storm Brendan yesterday.
The two power outages have left 154 homes and businesses without electricity, only a tiny fraction of more than 7,500 properties affected at the height of Storm Brendan yesterday.
A fault at Carraroe is causing an outage on Inis Mór affecting 92 homes. It was first reported at 1:30pm on Monday, and the ESB have given a repair time of 2:15pm this afternoon.
The second power outage remaining is at Creagh, and is affecting the electricity supply to 62 properties.  According to the ESB this outage will be repaired by 2pm this afternoon at the latest.
Galway escaped heavy damage from Storm Brendan for most of yesterday, which saw winds gusting up to 122km/hr at Mace Head weather station last night.
The worst of the damage in Galway city came last night, when Salthill was flooded on the evening tide after escaping any serious overtopping during the morning.
Despite warnings from the local councils, gardaí, and coast guard for people to stay away from exposed coasts, one person was filmed swimming at Blackrock during the height of the storm.
The weather remains unsettled today, with scattered rain expected throughout the morning and afternoon before clearing.