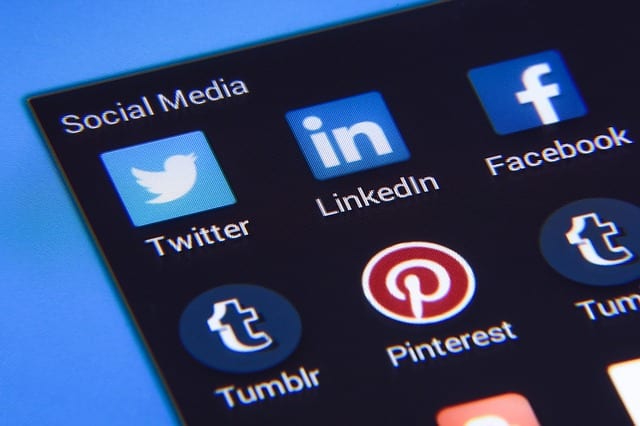 **Language and Trigger Warning (stories of bullying, suicide, physical and sexual abuse)**
Last week Twitter user @RummHammm tweeted a call for stories of the Church being 'C**ts' ahead of the Pope's visit to Ireland:
What's ur fave story of the church being cunts. Mine is the priest at my gran's funeral changing the song she picked bc he didn't like it

— u live at home in ur 20's bc of Fine Gael (@RummHammm) August 23, 2018
And he was shocked at the response.
Hundreds of users sent back personal stories – from little everyday injustices to absolute horror stories inflicted by members of the Church on the people of Ireland.
From the seemingly trivial….
https://twitter.com/ildathach/status/1032754664528326656
https://twitter.com/MLSaperstein/status/1032740288060686336
Also my grandad on his deathbed told me he doesn't want the church to have anything to do with his funeral. I asked why and he said "they told me in school I'd burn in Hell for eating sausages on a Sunday. Bunch of pricks"

— u live at home in ur 20's bc of Fine Gael (@RummHammm) August 23, 2018
…to the increasingly awful, these are memories that have stayed with the victims of the horrific and sometimes downright bizarre treatment by the Catholic Church.
https://twitter.com/commierascal/status/1033005753454538752
A priest shouted at a child that their dad is going to hell because he doesn't go to mass. They had to take him out of the parish for a while 🤷🏻‍♂️ https://t.co/aKIeKurqmO

— Adam Gilroy (@GilroysWorld) August 23, 2018
I have a list but when a drunk, well known local crashed into my parents and little sister the priest of that village made sure the drunk was taken to hospital first, avoiding a breathalyzer test. Leaving my injured parents and sister sitting on the side of the road.

— Pat Allen (@lochgarman1798) August 23, 2018
Even celebrities like the Rubberbandits got involved, spreading the thread further:
When I was seven a nun filled a jam jar with water, then threw dirt into it and told me it was my soul. During school, where I'm also being taught about rationality and reality. I know it sounds silly, but seven year old me had his first bout of depression and anxiety from it. https://t.co/YS8dLuaHLc

— The Blindboy Podcast (@Rubberbandits) August 24, 2018
I was told at 14 years old that my friend had gone to hell because he took his own life.

— 𖤐 Emma Bourne 𖤐 🌳🖤🌳 (@Frobo_Em) August 24, 2018
So many. 8 yrs old, nun forcibly pried £2 from my hand for the charity box cos I was 'coveting it' (had been given £2 to buy my new baby cousin a present) she then told my Mam I was a liar as I had volunteered it & had basked in the class's praise of my spontaneous generosity.

— Magsasaurus Vex (@mags_kg) August 25, 2018
When I was in Senior Infants they made us walk around the school holding lit candles & I got a really bad wax burn down my leg from it. You can see the scar in my Communion photos. I still remember walking the halls with it and the fear of the fire. And that's a tame nun story.

— Aoife Mathews (@AoifeMathews) August 24, 2018
When I was about 7 I wrote a poem and my teacher sent me to show "my writing" to the head nun who gave out medals. Head nun gave out that "my writing" wasn't joined up properly so I returned to my class empty handed and as tearful as a sodden sponge.

— DenaLookBehindYe 👀👻 (@craddock_dena) August 24, 2018
Minimal in comparison to others but this rip of a nun making me stand at the board on a number of occasions to do sums she knew I couldn't do to the point of me being in tears infront of the class. I'll never forget that humiliation and it's over 2 decades ago

— Jenni (@imjennilittle) August 23, 2018
Many of the stories outlined horrific child abuse:
My mother saw a nun force a girl in her junior infants class who wet herself down on her knees to smell the puddle of urine like she was a dog that wasn't housebroken yet

— Rónán Comaskey 🛡 (@ChakaCannot) August 23, 2018
I got changed in the same room & served at mass as a child alongside a priest who was moved to our parish after he molested young boys, 3 of which committed suicide

— Niamh Osbjørn (@NeeveOsborne) August 23, 2018
A nun once beat me up a corridor in school I was so scared I wet myself but she kept going, I slipped on my own wee …the humiliation stayed with me

— Gracie:) (@Gracie_Roth) August 24, 2018
I worked in a preschool with a nun. If children didn't behave she told them the man with the black bag would take them. Then get a bin liner and make the terrified child step into it. When I refused to do it she told me I wasn't suited to working with children

— chris finnegan (@FinneganSigrun) August 24, 2018
The priest who picked me and two other 14 year old lads out of our class at the Gaeltacht to take us skinny dipping on a secluded beach. He had a great time wrestling with us in the sand dunes!

— Aodhán Ó Coileáin 🇵🇸 🇮🇪 🇪🇺 (@CapersColly) August 24, 2018
I was around five when a nun hit me as a child, and Twenty-six years later I can still remember it.

— Howard Adderly 🐜 (@Howard_Adderly) August 24, 2018
A guy I knew not knowing the answer to a nun's question when he was in junior/senior infants, the nun calling him stupid and proceeding to hit his head against a filing cabinet until she split his head open

— The Lizard Queen (@hashlingg) August 23, 2018
A nun beat my Nana's friend in school because she was having an epileptic fit

— Scotty 2 Thotty (@_Duke_Of_Spook_) August 23, 2018
My great grandparents sent my great aunt with learning difficulties to a special boarding school which cost all of their earnings to find out years later she never went to school they put her in a Magdalene laundries to work :)))))

— Sive (@Siveemma) August 24, 2018
And some showed backwards and oppressive attitudes towards women:
https://twitter.com/cyberfrontier/status/1032991171780521985
https://twitter.com/jodie__taylor/status/1032737276852363264
Not allowing my grandmother to go to the christening of her own child because she hadn't been "cleansed" after giving birth and was therefore too dirty to be allowed into the church.

— Meagan Carberry (@meagan_Carberry) August 23, 2018
https://twitter.com/Traynspotting/status/1032739819363950592
At a retreat in an all girls school, a older priest told us to stay away from boys because they're only after one thing and "you're all the same between the legs, girls". Even now when I think about it I'm gobsmacked.

— susan pendred (@soiuxzen) August 24, 2018
My mom was born with only one hand so in school instead of getting 10 whips on each hand she used to get 20 whips on the one hand she had. Also casually has commented about being groped by priests and her mother telling her to shhh

— Jelly Lunch (@kellylynch69) August 25, 2018
My nanny used to physically tremble whenever she was in the company of the clergy but especially nuns. We found out as we got older that her family were orphaned and they were split up and sent to orphanages. Her silent terror said everything

— elli (@elliecleary1) August 24, 2018
https://twitter.com/saverickandroll/status/1032729045346201601
https://twitter.com/OGormanPaul81/status/1033131172082188288
Other users weighed in:
They had these fecking names, mercy, charity, but rarely showed either.

— Sean O Mathuna (@johnom318) August 23, 2018
This is awful.
Their hatred of women knew (knows) no bounds.

— Kris (@KrisKrisBoo) August 25, 2018
There were seriously so. many. stories. of abuse, humiliation, hypocrisy, and general awfulness.
These are just a few examples of the stories people told.
And the original poster showed his surprise and horror at the deluge he had unleashed:
I have accidentally created the grimmest thread of all time

— u live at home in ur 20's bc of Fine Gael (@RummHammm) August 23, 2018
Honestly didn't expect so many replies or them to be this horrible

— u live at home in ur 20's bc of Fine Gael (@RummHammm) August 23, 2018
Also I didn't expect such a response to this tweet but some of the replies are genuinely harrowing and make me ashamed to be Irish. So thank you if you've shared a story that is particularly hurtful to you or your family

— u live at home in ur 20's bc of Fine Gael (@RummHammm) August 24, 2018
Ireland is clearly still reeling from the decades of living under an all-powerful Church.
But as the Pope winds up his visit, it's important that these stories are told.
People have found an outlet for their emotions and anger – and eventually we will all be able to heal.
If you or anyone you know is experiencing depression, mental health problems, or suicidal thoughts and would like to talk to someone, call the Samaritans at 091 561 222 or visit this website for a list of counselling services in Galway.