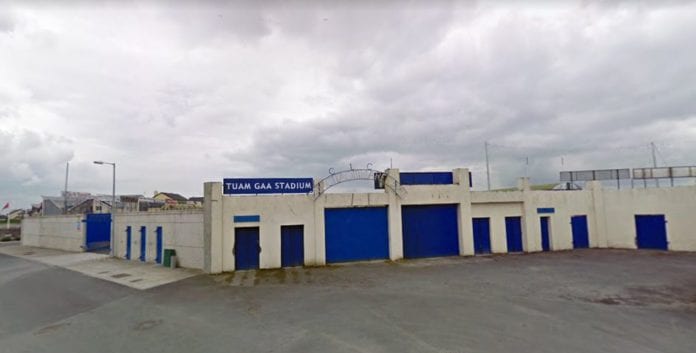 Almost €90,000 has been awarded to assist with the ongoing renovations of Tuam Stadium under the regional allocation of Sports Capital Grants.
This brings Sports Capital Grant funding for Tuam stadium to more than €200,000 following a grant of €111,500 in 2017.
Galway East TD Seán Canney said that this has been a great result for the rejuvenation of the stadium, which has been moved along by public and private funding.
"Tuam Stadium is the centre of football in Galway and the fantastic atmosphere generated in the recent County final and replay, along with the Connacht championship match against Ballintubber, underlines its importance."
"These grants are vital in order to ensure we have the best facilities possible to host intercounty matches," Sean Canney said, adding that he was delighted to help with this.
"The re-roofing of the stand is being progressed and I want to acknowledge the support for this part of the project from the late Joe O'Toole."
The Independent TD also thanked the Varden family for providing seating for the new terraces.
Minister for Transport, Tourism, and Sport Shane Ross announced that €2.58 million in Sports Capital Grants has been allocated to 15 projects.
The €89,717 awarded to the Galway County Board is for Referee's Facilities at Tuam Stadium.