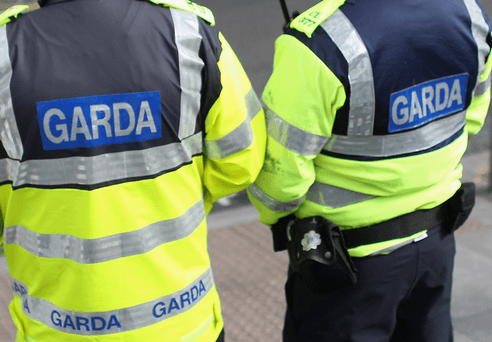 An Garda Síochána and the Road Safety Authority are appealing for road users to take extra care as new figures show that road deaths are up 9% this year.
There have been 60 road deaths so far this year according to provisional figures, while the number of fatal collisions is up 17% from last year, with 56 fatal collisions up to May 27, compared with 48 in 2019.
Of great concern for both the Gardaí and RSA is the doubling in pedestrian deaths this year. 18 pedestrians have been killed this year compared to 9 in 2019.
However while pedestrians deaths are up dramatically, there has also been a drop in cyclist deaths, with one cyclist killed on the roads so far in 2020, compared with three in the same period last year.
This appeal for extra care comes as the Gardaí prepare to launch a special roads policing operation this June Bank Holiday weekend.
Garda Superintendent Paul Cleary of the National Roads Policing Unit said that the operation will focus on four key areas of: driving under the influence of drugs or alcohol, speeding, not wearing a seatbelt, and using a phone while driving.
Superintendent Cleary described these as four 'Lifesaver' offences which will be the focus of enforcement to prevent road deaths.
"Of concern is the number of people arrested so far this year for driving under the influence of an intoxicant; either alcohol or drugs."
Despite Covid-19 restrictions on both pubs and travel, there have been 1,153 people caught driving under the influence in the space of just two months since March 27.
This bank holiday weekend there will be increased Garda activity and roads policing enforcement; the primary focus of this operation is to save lives and prevent serious collisions," Supt Cleary said.
"We want people to enjoy this bank holiday weekend as best they can in difficult circumstances, but we also want every road user to act responsibly and stay safe when using the road."
Minister for Transport Shane Ross said that he is "alarmed" by the rise in road deaths this year, particularly those of pedestrians.
"Road safety is a public health issue and the way we all behave on the road determines whether people live, suffer injury or die."
"This means drivers being alert to danger and slowing down and pedestrians walking on the right-hand side of the road towards oncoming traffic if there are no footpaths."
Highlighting the risks over the bank holiday Mr Michael Rowland of the RSA said that good weather forecast will likely bring people out on the roads walking, jogging, and cycling.
Secondary students who are now on their holidays will also add to the crowds, while silage season means more agricultural vehicles on the roads he said.
"So, motorists need to slow down and expect the unexpected while walkers and cyclists should be seen and use the road safely.