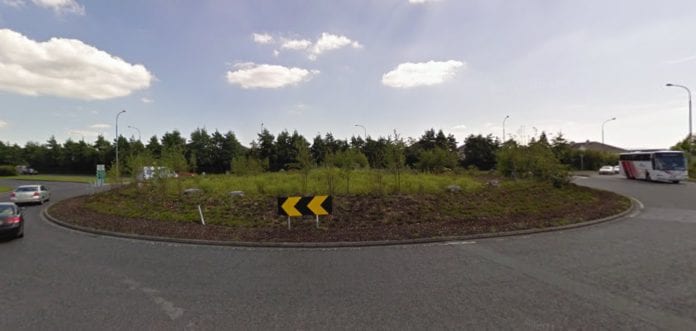 Galway City Council is seeking tenders for the reworking of the Martin Roundabout in Renmore to a signalised junction.
The Martin Roundabout, located next to the Galway Clinic on the Oranmore road into Galway, is one of the busies traffic spots in the city.
Galway City Council intends to convert the roundabout into a fully signalised junction complete with a new layout prioritising buses, and full pedestrian and cycling facilities.
Funding of €2.7 million from the first round of the Urban Regeneration and Development Fund has been allocated to the project.
Galway City Council is now seeking contractors for the detailed design and constructions phases of the project Galway Senator Seán Kyne has said.
Design services being sought include signalised junction design, signage, public lighting, flood risk and civil engineering including bus, cycle and road design.
"This is one of the key routes into the city and caters for commuters and different types of transport from Oranmore, Clarinbridge and the south of the county," Seán Kyne said.
He added that it is "very welcome" to see so much emphasis being placed on making the junction friendlier to public transport, cyclists, and pedestrians.
"With the impact of Covid-19 the speedier development of different transport types to allow for social distancing is more important than ever."