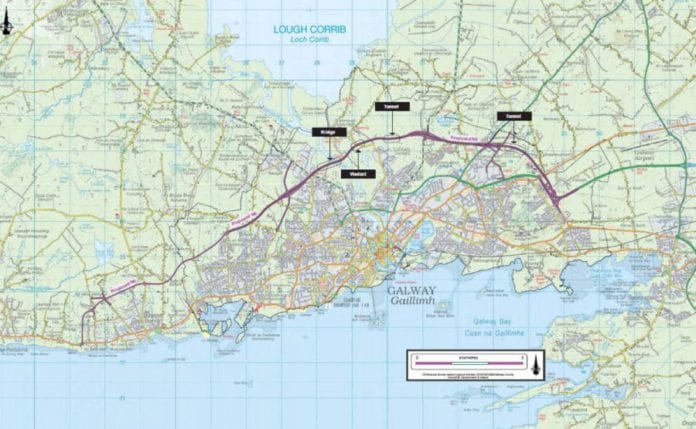 Galway Chamber has welcomed the announcement of planning permission for the N6 Galway City Ring Road, saying that it will enable more balanced development of Galway.
An Bord Pleanála has this week given the green light for the 18km dual carriageway bypass which will connect the N6 out to Barna.
The project has proven highly divisive, with supporters saying that it is needed to take traffic out of the city, while opponents have argued that it will only lead to more cars on the road.
Galway Chamber has said that the ring road will "enhance the liveability" of the city, and enable regional development opportunities.
Kenny Deery, CEO of Galway Chamber said "The approval announcement is a significant step forward in the development of an efficient and sustainable transport network in Galway."
"The N6 Galway City Ring Road project, interlinking with the Galway Transport Strategy, will be a vital enabler, not just for sustainable mobility, but for sustaining and growing the local and regional economy."
An Bord Pleanála approved the ring road in a decision dated December 6, after multiple delays in making a decision.
The project was first interrupted in the middle of its oral hearing last year due to the COVID-19 pandemic.