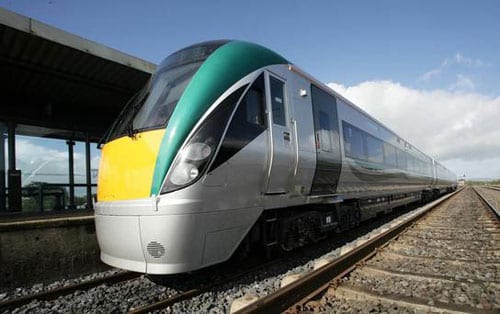 Some disruptions are expected to rail travel between Galway and Dublin this weekend due to line improvement works.
These works will be taking place on the line between Sallins and Kildare this weekend.
Irish Rail has given notice that a number of regularly scheduled services will be affected this Saturday & Sunday, May 14 – 15.
On the Galway-Heuston line there be a number of trains delayed, cancelled, or more often utilising bus transfers for part of the journey.
The following services have been affected:
Saturday, May 14
13:25 Heuston to Galway will operate in an altered path
16:30 Heuston to Galway will operate in an altered path
17:30 Heuston to Galway will be bus transfers from Heuston to Tullamore and Athlone, second bus transfer from Heuston to Clara and Athlone, third bus transfer from Portarlington to Tullamore and Athlone, train at 19:45 from Athlone to Galway
18:30 Heuston to Galway is cancelled
19:35 Heuston to Galway will be bus transfers direct from Heuston to Athlone, second bus transfer from Heuston to Tullamore and Athlone, third bus transfer from Portarlington to Tullamore and Athlone, train at 21:35 from Athlone to Galway
17:20 Galway to Heuston will operate to Athlone only, bus transfers direct from Athlone to Heuston, second bus transfer from Athlone to Portarlington and Heuston, third bus transfer from Athlone to Tullamore, Portarlington, Kildare, Newbridge and Heuston
19:20 Galway to Heuston will operate to Athlone only, bus transfers direct from Athlone to Heuston second bus transfer from Athlone to Portarlington and Heuston, third bus transfer from Athlone to Clara, Tullamore, Portarlington and Heuston
Sunday, May 15
08:00 Heuston to Galway will be bus transfers from Heuston to Kildare and Portarlington, train at 09:15 from Portarlington to Galway
11:00 Galway to Heuston is deferred to 11:25