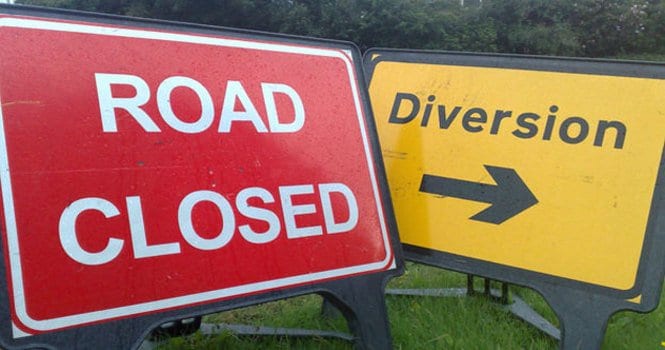 A street in Galway City Centre will be closed for five days this week due to construction work taking place.
Galway City Council has ordered Newtownsmith closed from its junction with the R863, to the Mercy Convent car park.
The road will be closed 24/7 from Monday, April 25 through to Friday, May 27.
The closure is to allow for piling works for the installation of the Salmon Weir Pedestrian and Cycle Bridge.
Temporary diversion routes will be in place via Mary Street and Francis Street, local access will be maintained at all times.
Planning permission for the pedestrian and cycling bridge across the Corrib from Newtownsmith to Galway Cathedral/Gaol Road was granted in August of last year.
The 80m bridge will involve three spans across three waterways, Persse's Distillery River (formally called Mill Race), the Lower River Corrib and Friar's River (formerly called Waterside canal).
The three spans will be roughly 10m, 55m and 15m in length respectively, and upgrade works will also be required to the footpaths on either side of the bridge.