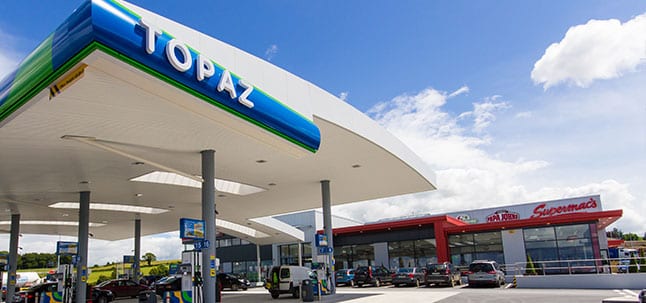 Supermac's has said that it is "shocked" that many letters of support for its motorway plaza submitted to Clare county council seem to have been forged.
Supermac's and its founder Pat McDonagh have applied to Clare County Council for permission to build a motorway service plaza on the M18 near Ennis.
180 letters of support for the project from members of the public were sent to the council, but it's emerged that many of those may have been submitted in peoples' names by forging their signatures.
The Irish Times reports this morning that the 180 letters were submitted to Clare County Council in one bulk delivery shortly before the deadline, all of them supporting Pat McDonagh.
When the council sent letters of acknowledgement to the addresses contained in those letters, at least 40 of them contacted the county council to let them known they had not written or signed any such letter.
Since then, 14 or more people have written to the council to formally withdraw the fake letter of support submitted in their name.
Many of the submissions are written identically, simply stating:
"We the undersigned want to offer our full support to Mr Pat McDonagh for his recent planning submission for a Mortorway Service Station at Junction 12, Skehanagh, County Clare."
It's then followed by the allegedly forged signatures.
In a statement issued on Wednesday Supermac's said that: "Today's reports that a number of submissions to the Planning Authority purported to be made by a number of individuals were not in fact made by them is shocking to the company."
"If such be the case the company utterly condemns such action. Supermac's disowns such support for its planned development."
The statement continued to say Supermac's is still committed to delivering the planned service station.
It's not known who delivered the letters to the county council at this point, but the €20 fee required to make a submission was paid for each of them.
The letters that have not been withdrawn can be viewed on Clare County Council's website.
The plaza near Ennis has been nicknamed 'Trump's Pumps' both because of its proximity to the US President's golf course at Doonbeg, and in reference to McDonagh well known Barack Obama Plaza at Moneygall.
Pat McDonagh has been attempting to build this plaza since 2014, with a previous application being refused by Clare County Council in 2016.
With this fresh application submitted in June, Supermac's have said that the service plaza on the Galway-to-Limerick motorway will support 100 jobs when it is operational, and 80 during construction.
In a separate submission, Applegreen owners Petrogas, and a group of businesses in Ennis including the Old Ground Hotel, the Temple Gate Hotel, Hotel Woodstock and multiple service stations objected to the plans.
They claim that the plaza will harm Ennis town centre by taking business out of the town.
According to the timetable on Clare county council's website, a decision is currently due on the planning application in early September, though it's unclear if this news could delay that.