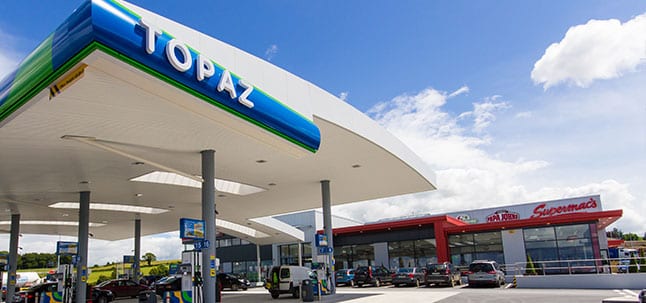 Applegreen petrol stations, and their parent company Petrogas ltd, are objecting to Pat McDondagh's plans to build a service plaza on the Galway to Limerick Motorway.
Petrogas has lodged objections to the plans, saying that McDonagh's proposal is premature as Transport Infrastructure Ireland intends to develop a motorway service area on the M18.
Currently there is no plaza on the motorway between Galway and Limerick serving motorists.
McDonagh has been pursuing plans to build a plaza similar to his Barack Obama plaza at Moneygall for several years now without success.
Supermacs claim that the multi-business plaza will support 100 jobs when it is operational, and create up 80 jobs in the construction phase.
The Journal reports that the Supermacs owner's plans have found strong local support with 187 people lodging submissions with Clare County Council backing the plaza.
However, Petrogas and a group of local businesses in Ennis have objected to the proposed plaza on the grounds that it would be bad for retail in Ennis.
In  joint submission, the Old Ground Hotel, the Temple Gate Hotel, Hotel Woodstock and multiple service stations have objected to McDonagh's plans.
They claim that the extensive food offering, along with travel options, a tourist information centre, and large scale parking for cars and buses will detract from Ennis Town Centre.
It's also claimed that the proposal will significantly take away from the vitality and viability of the nearby village of Clarecastle.
McDonagh first lodged plans for the plaza in 2014. It was approved by Clare County Council, but was shot down by An Bord Pleanála in 2016.
He operates similar plazas at Moneygall in Co. Offaly and near Loughrea on the M6.
Applegreen had previously wanted to build their own motorway plaza near Drumoland Castle, but were denied permission by both Clare County Council and An Bord Pleanála over objections by the five star hotel.