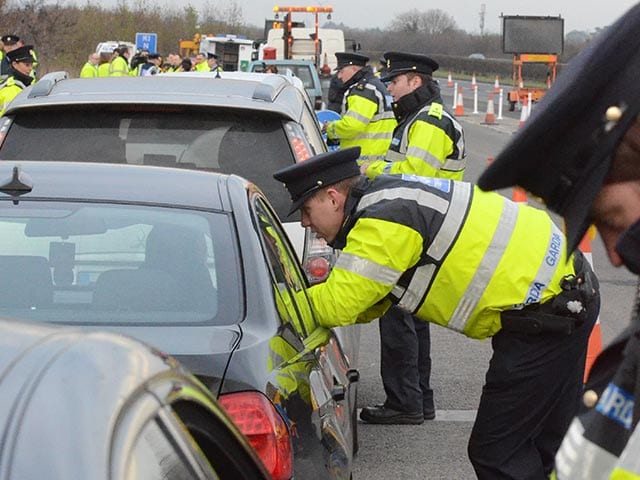 The number of people convicted of speeding in Galway has declined dramatically in the past few years while drink driving convictions are on the rise.
In 2018 there were 74 people convicted of speeding in the Galway District Court area, down from 266 in 2016, a decline of 72 percent in two years.
But last year also saw 137 convictions for drink driving in Galway last year up by a third since 2016.
The figures were released by Justice Minister Charlie Flanagan in response to a question from a parliamentary question Meath West TD Peadar Toibín requesting information on the number of arrests and convictions by court area.
the Justice Minister supplied data from the courts service, but said that the number of arrests made was a matter for the garda síochána and that not all arrests lead to convictions.
So far this year there have been 56 drink driving convictions in Galway and 28 for speeding.
The majority of cases were handled by Galway District Court but data was also supplied on the courts services in Tuam, Ballinasloe, Clifden, Loughrea and Gort.
The number of speeding convictions issued by the local courts also dropped across the board, while there was less tolerance for drink driving.
Tuam saw 35 people convicted of speeding in 2018, a decline of 14% on 2016, convictions in Louhgrea dropped by half in the same period to 28 last year.
There were just two people convicted for excessive speed in Gort, an 85% decline in two years, while Clifden's numbers remained unchanged at one person.
The figures provided by the Minister showed no speeding convictions in Ballinasloe District Court at all last year, while there were 42 in 2016.
Nationwide there were 4,237 people convicted of speeding offences in Irish Courts in 2018, a decline of 39% from 6,911 two years before.
In the same period drink driving convictions have been on the rise. From 2016 to last year the number of people convicted in Tuam doubled from 13 to 26.
In Loughrea convictions went up by 127% from 15 to 34, while Gort District Court has seen a 63% increase in convictions for driving under the influence to 18 last year.
Clifden was on the only court in Galway that has seen a drop in convictions related to drink driving. Nine people were convicted in 2018, down from 26 the year before and 10 in 2016.
And lastly Ballinasloe District Court saw a slight increase from 11 t0 13 drink driving convictions from 2016 – 2018.
In total 3,911 people were convicted of drink driving offences last year, up by a third from 2016.
Last year saw changes in the laws surrounding drink driving with the Road Traffic (Amendment) Act 2018.
One of its provisions was to lower the legal limit with drivers detected with a blood alcohol content of between 50mg and 80mg now receiving an automatic three month disqualification and €200 fine.