Senator Ronan Mullen has been slated for comments he made about mental health during last night's debate on the Eighth Amendment on TV3.
Mullen, who served as NUI Galway Students' Union President in the early 90s, said during the debate that "mental health has no evidence base".
The Senator was also heavily criticised for comments he made after an audience member, Saoirse, bravely spoke about her experience of walking around Birmingham alone for hours after travelling to the city to have an abortion.
"Saoirse, you deserve love and respect regardless of what you've ever done," said Mullen, which was met by audible gasps and jeers from members of the audience.
With less than 24 hours until the country heads to the polls, the No campaign needed strong performances at the final debates.
After a painful powerful watch #darknessintolight on @TV3Ireland, mental health trivialized on the #PKShow by Ronan Mullen

— Niall Breslin (@nbrez) May 23, 2018
I think Saoirse and the shocked gasps at Ronan Mullen's response to her story is a standout moment of this campaign #pkshow pic.twitter.com/ZRuohwIeOl

— Naomi O'Leary (@NaomiOhReally) May 24, 2018
Ronan Mullen saying "mental health has no evidence base", which is blatantly not true, to win an argument, is itself evidence of poor mental health.

— Rubber Bandits (@Rubberbandits) May 23, 2018
In fairness, the term "evidence base" is one @RonanMullen and the No side can't be expected to understand. It's not in their lexicon.

— Fintan O'Toole (@fotoole) May 23, 2018
Senator Mullen (Past @NUIGSU President 91/92) "Mental Health has no evidence base", I as the current President would like to invite you to one of our many mental health weeks&activities throughout the academic year – maybe you'll learn a thing or two from your Alma mater #PKShow

— Lorcán Ó Maoileannaigh (@LorcanLeFada) May 24, 2018
Mullen: "Mental health had no evidence base" I think the reaction on these 2 women's faces sums up the nations feelings on that. Sadness and dismay #PKshow pic.twitter.com/p4qxe2HvEm

— Peter Cavey (@Twitspc) May 23, 2018
The current President of the Students' Union at NUI Galway shared his own views on the Eighth Amendment on social media yesterday.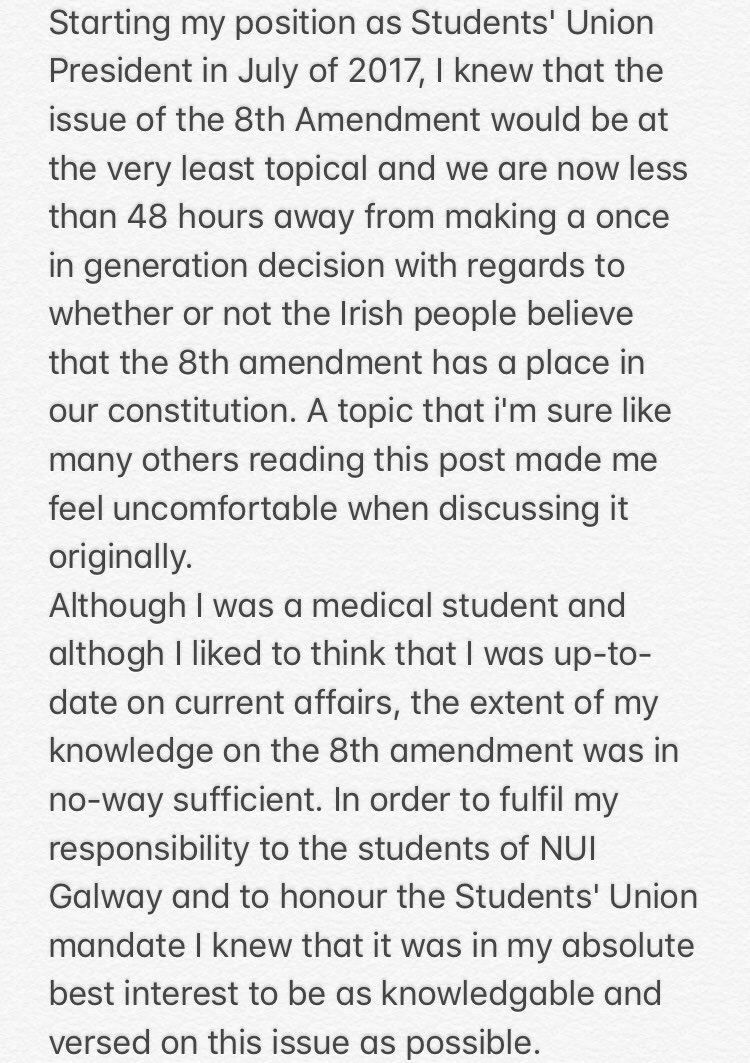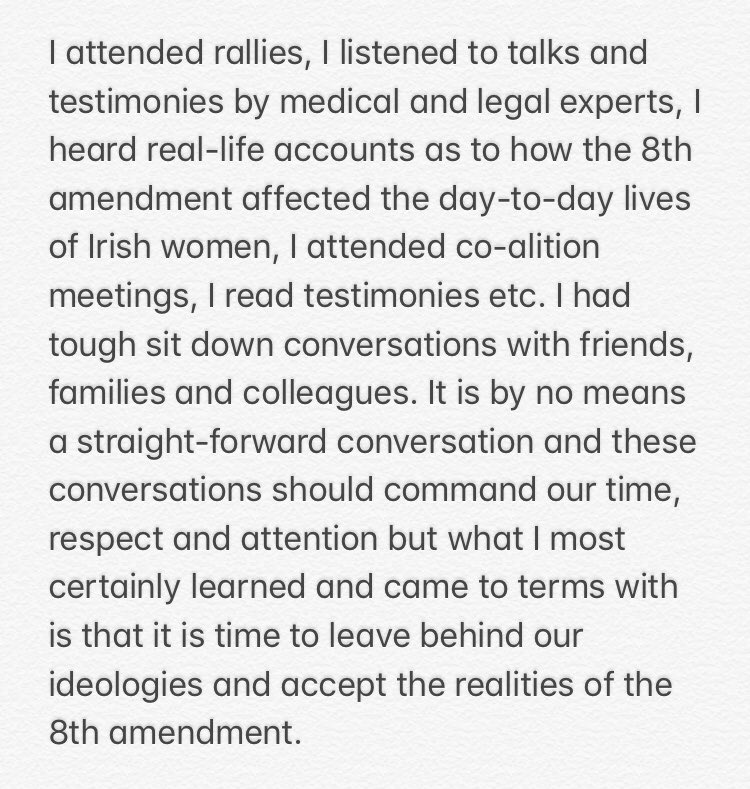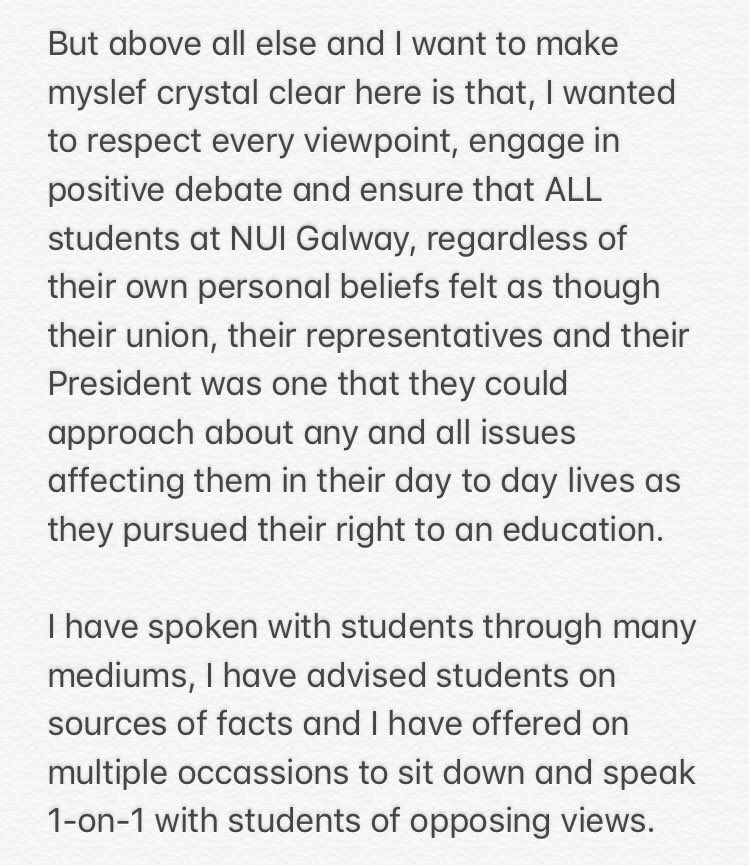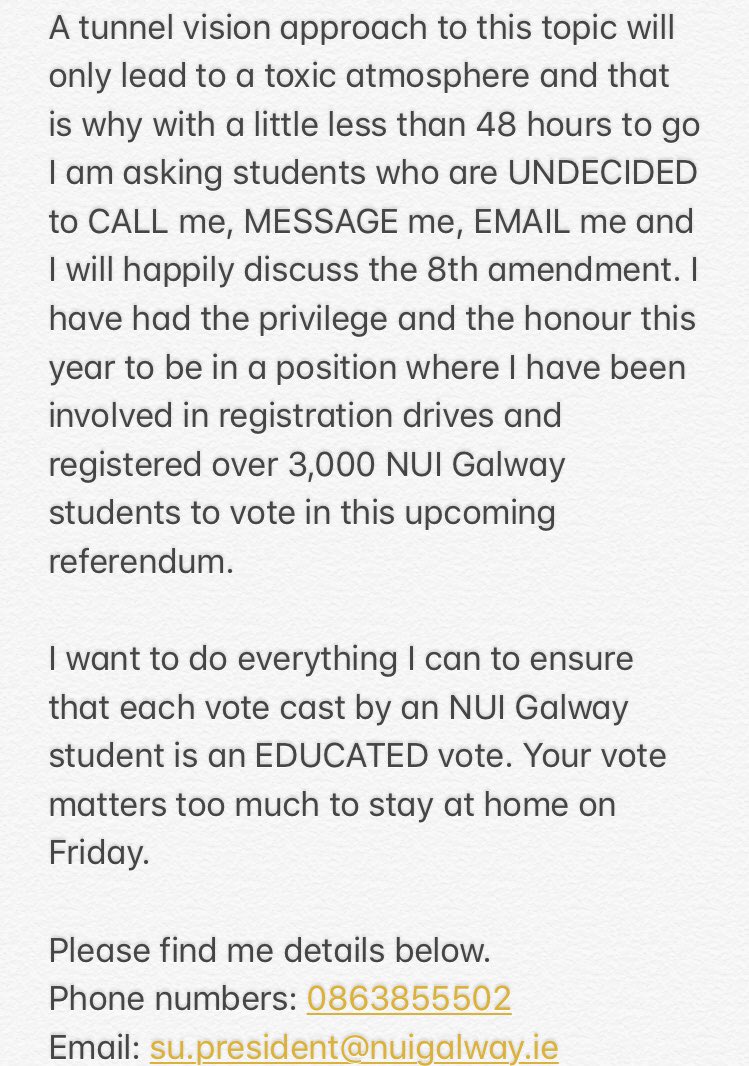 The debate, hosted by Pat Kenny, was one of two debates shown on TV3 last night, with Mary Lou McDonald and Micheal Martin representing the Yes campaign in the other debate.