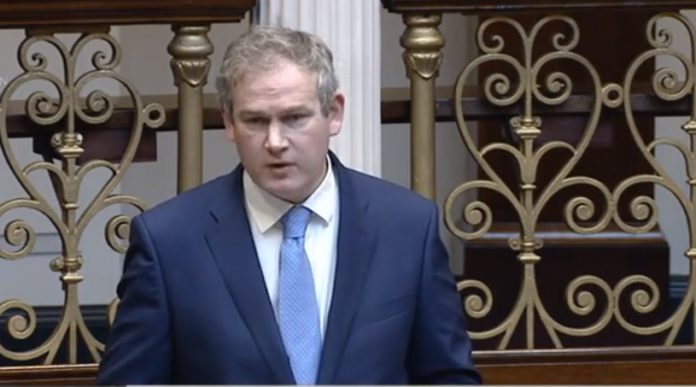 A Galway Senator has condemned the decision by Minister for Environment Eamon Ryan's decision to sack the board of Inland Fisheries Ireland.
Speaking in the Seanad, Senator Seán Kyne said that the "rotten, corrupt" saga of events at IFI in recent days is "worthy of a film".
This comes after the Minister made the decision to dismiss the last three board members at IFI in recent days, following the resignations of the other members in the past year.
Venting his anger in the Seanad, Senator Kyne said that the Department seems to have made a deliberate decision to "run the board down".
"There will be celebrations in IFI headquarters in City West today, and in the Department headquarters in Adelaide Road. The house, it seems, always wins."
"The victims are the ordinary board members," Seán Kyne said, who have been vilified by the Eamon Ryan's decision.
He went on to say that an internal investigation is underway against management at Inland Fisheries Ireland following protected disclosures made by him and others.
Capital spending well over what would have required the board to sanction went through twice last year without its approval, Senator Kyne alleged.
Senator Kyne said that Inland Fisheries Ireland is being as a "fiefdom" by its Chief Executive Office, with no oversight since board members began resigning.
"I believe the Minister, Deputy Ryan, is a decent man but in this, he is totally misguided, and wrongly advised on purpose by his Department, and is standing over the targeting of an employee by the CEO. "
Senator Kyne called for an independent investigation of IFI and its senior management, along with the advice given by the Department.
"The whole saga is not distinguished; it is disgusting. It is rotten, corrupt and, in fact, it is worthy of a film."