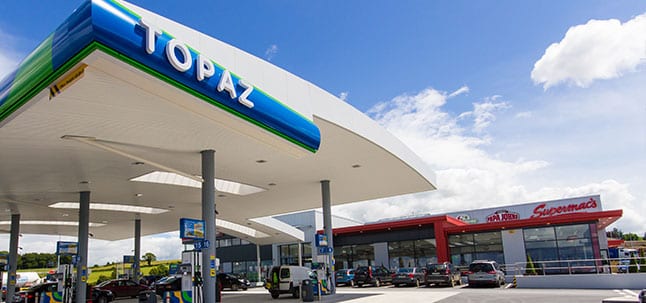 A planning consultant hired by Supermac's, Howard Williams, has admitted to being behind the letter writing campaign caught up in  forgery scandal.
More than 180 nearly identical letters submitted to Clare County Council in support of Pat McDonagh's plans for a motorway plaza in Clare have been called in question, with the revelation that at least 40 were forged.
Dozens of people contacted Clare County Council to let them know that they had not written any submission regarding the Supermac's plaza.
At least one person whose name was used in the campaign has been dead for 15 years.
The Times reports that Mr Williams claims the letter writing campaign was conducted in good faith, and that Pat McDonagh had no input on it.
Mr Williams also claims that he did not produce the letters himself, but that they were gathered by other parties and he simply submitted them to the council.
"Members of Clarecastle community gathered all the letters of support from their community and I submitted these letters, including my own letter of support, in good faith to the planning authority," he said.
Supermac's has not commented on Mr Williams statement, but over the weekend called for a Garda investigation of the letter writing campaign.
A spokesperson for the company told The Times that they were giving the parties behind the campaign a chance to explain themselves before commenting.
Mr Williams' company Inis Environmental Consultants, of which he is director, was hired to produce an environmental impact report for the planning application.
He has also been creating publicity for the Supermac's plaza, writing to local newspaper The Clare Echo claiming huge local support for the project.
The forged letters emerged when the county council wrote to the people who supposedly supported the Supermac's plaza acknowledging receipt of their submission and the €20 fee.
Since then at least 14 people, including Fine Gael TD for Clare Joe Carey, have written to the county council asking for the letter submitted in their name to be withdrawn.
It emerged recently that Supermac's knew about the letter writing campaign, and had previously agreed to cover the €20 submission fee for each of the 180 letters.
Since then the company has disavowed any support conducted illegitimately and has not paid any money towards the letter writing campaign.
Meanwhile the Green Party has called on Minister for the Environment Denis Naughten and Data Commissioner Helen Nixon to conduct an investigation of their own.
The Data Commission has said that it has been in contact with Clare County Council to determine if an investigation is required.