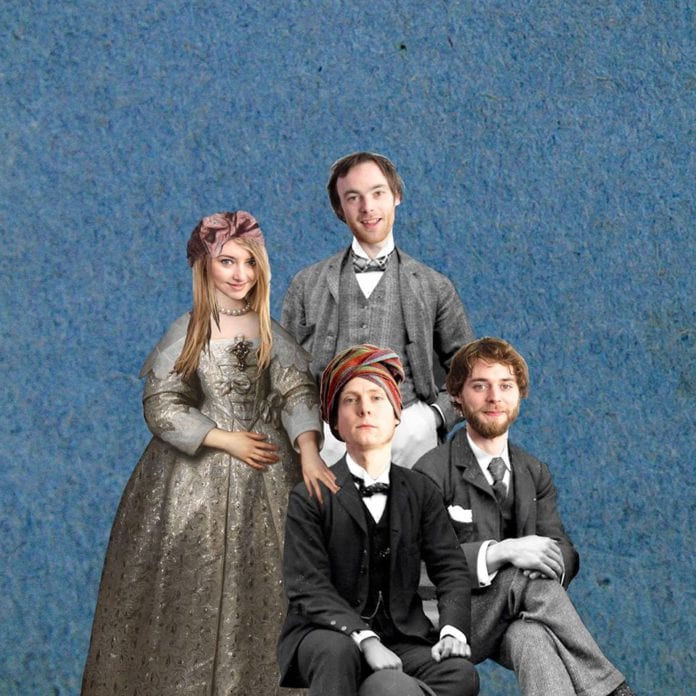 Popular local band My Fellow Sponges will be playing the Black Gate Cultural Centre this Thursday.
Fresh from a successful 10-day tour of Poland, the Galway favourites will throw a homecoming show at the intimate venue on 14 Francis Street.
Lively and multi-faceted, My Fellow Sponges comfortably switch from eerie electronica to hip-shaking bossanova, all with a dramatic flair from singer-songwriters Donal and Anna's theatre days.
Their sound incorporates elements of minimalism, folk, bossa and more recently synth-heavy electro.
The band are finishing work on their second album, which includes influences from Kate Bush, Devendra Bahnhart, Joanna Newsom, Brian Eno, Philip Glass and Django Django.
My Fellow Sponges have been featured on the Irish Independent's 'Windmil Lane Sessions', Tg4's Clar An Imeall, Lyric FM and Arena on RTE Radio 1.
The video for 'This Dream Song' was nominated for Best Music Video at SENE Film Festival 2014.
---
Watch hit single 'The Cold Hand':
---
The gig starts at 9pm and costs €10 on the door.
It's expected to fill up fast, so come early!
"My Fellow Sponges are as bizarre as they are brilliant in their peculiar sonic way — that on any given song can include ukulele, glockenspiel, harmonium, banjo, flute, drums. On stage, this progfolk Arcade Fire-on-acid sound can extend to include a brass band playing, as well as mime artists, dancers and actors in excelsis"
-Barry Egan, independent.ie
"A Sponges show keeps you on your toes, with their set changing in tempo and mood throughout."
-Connacht Tribune
"an endearingly quirky hit of positivity and talent."
-Irish Examiner