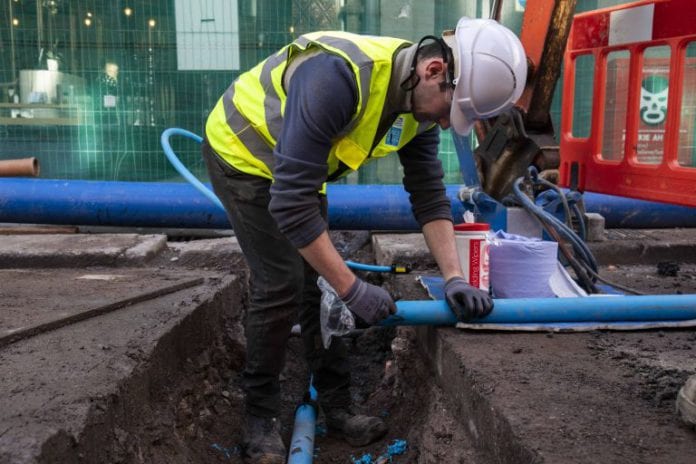 Repairs have been completed today on a major burst watermain that was affecting the supply to the west side of Galway City and its suburbs.
Repairs took place through the night to repair a burst mains on the NUIG campus, which supplies the Clifton Hill and Tonabrucky reservoirs.
The repairs were very complex due to the location of the burst on the NUIG Campus and the presence of many services over the watermain which had to be carefully excavated.
The crews completed their works around 6:30am this morning, but parts of the city and surrounding villages may experience lingering issues throughout the day.
Customers in the west of the city including Knocknacarra, Barna, Moycullen and surrounding areas supplied from Tonabruckey Reservoir may experience low pressure during the day and into the evening as reservoir levels recover.
Speaking about this Tim O'Connor, Irish Water, said: "The repairs were complex due to the location of the burst and the presence of other services."
"Dedicated crews, did excellent work, working through the night carried out the repair as quickly and efficiently as possible to minimise disruption to the area and restore water for all customers."
"We understand the inconvenience unplanned outages can have on customers and we appreciate your patience as we worked to return the water supply to homes and businesses as quickly and as safely as possible."