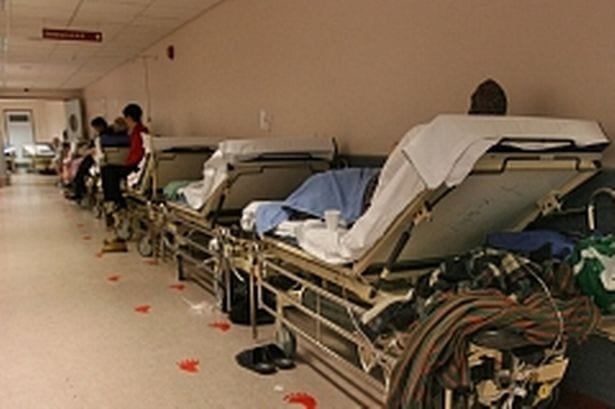 There were over 600 patients stuck on trolleys in Galway's Hospitals in January.
At University Hospital Galway 534 patients went without a bed, with a further 109 people on trolleys at Portiuncula according to the Irish Nurses and Midwives Organisation.
Though the January figures at UHG are down on last year and 2017, they are over 67 percent higher than 10 years ago.
Trolley numbers at Portiuncula Hospital have shifted up and down more dramatically, peaking in 2017 when there were 379 people without a bed in January.
But this year's figure is more than twice 10 years ago when that number stood at just 46.
Nationwide there were 10,350 patients without beds in January, a 55 percent increase on 2009 according to the INMO.
These figures don't even include January 30, when nurses were on strike.
The worst affected hospitals last month were UH Limerick (970), Cork UH (947), South Tipperary General (629), Letterkenny UH (587), and UH Waterford (547).
INMO General Secretary Phil Ni Sheaghdha said, "Over 10,000 hospital patients didn't even have a bed last month in Ireland's health service."
"At the heart of this problem is understaffing. We simply cannot recruit and retain enough nurses and midwives on these wages."
"Ireland's nurses and midwives are no longer prepared to tolerate these conditions, for themselves or for their patients."