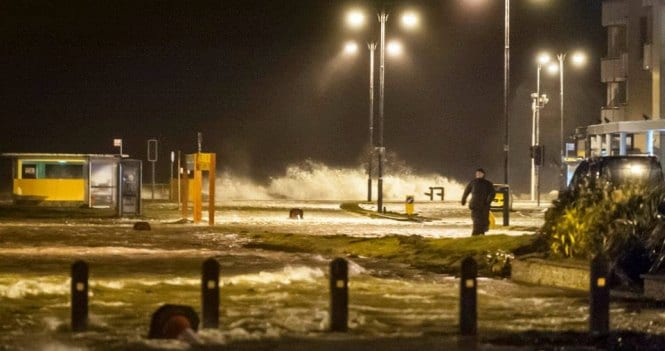 A Status Orange weather warning for heavy winds from Storm Ciara has been issued for Galway with a "substantial risk" of flooding.
The weather alert from Met Eireann states that Storm Ciara will continue to produce very strong westerly winds in coastal areas throughout Monday.
Winds with a sustained speed of 65-80km/hr are forecast by Met Eireann, with gusts expected to reach up to 130km/hr.
A combination of Spring Tides and high seas will result in a significant risk of coastal flooding.
The status orange warning applies to county on the Atlantic coast including Galway, Mayo, Sligo, Leitrim, Donegal, Clare, and Kerry.
It will come into effect at 6am on Monday morning and remain in force until 8pm that evening.
A separate snow and ice warning will also be in effect throughout all of Monday, with some snowfall accumulations expected in the west.
A Status Yellow weather warning is also in place this evening until 8pm, with strong winds from Storm Ciara across the country.