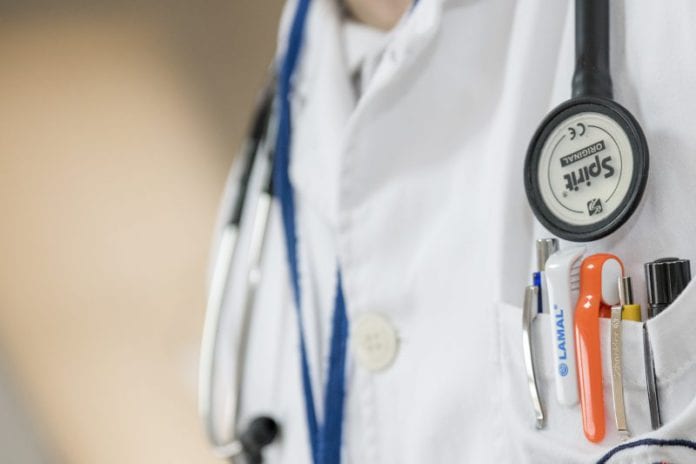 Ireland's nurses and midwives have overwhelmingly backed a strike action over pay, with 95% of INMO memebers voting in favour of striking.
The vote to strike was called over pay and staff retention issues which the INMO says is causing serious pressure on services as hospitals emergency departments are more crowded than at any point in history.
The Emergency Department at University Hospital Galway is consistently one of the most overcrowded in the country with dozens of people on trolleys every day.
The INMO's Executive Council will now meet on January 7-8 to discuss the result and discuss what to do next.
They will determine what dates to set for a national strike, which could see nurses and midwives withdraw all but essential and lifesaving care.
Nurses are currently campaigning for pay increases to bring them on parity with Physiotherapists and speech and language therapists, whom they say make over €7,000 a year more.
They say that their members are the lowest paid workers in the healthcare industry despite working a longer week.
General Secretary of the INMO Phil Ní Sheaghdha said "Ireland's nurses and midwives are speaking with one clear voice."
"This vote reflects a deep frustration in our professions, which the government cannot continue to ignore. Nurses and midwives simply want to do their jobs and care for patients properly."
"But low pay has led to staff shortages, compromising safe care. Ireland's current haphazard approach to nurse staffing is costly and bad for patient care, as confirmed by the Minister for Health's own nursing taskforce."
INMO President Martina Harkin-Kelly said that this wasn't what anyone wanted, but conditions were making it impossible to continue with their work.
"I don't know a single nurse or midwife who wants to strike. We just want to get on with the job we love, but staff shortages have made that impossible," she said.
"We've reached a breaking point. Nurses and midwives are united. We're standing up for safe staffing, fair pay, and for our patients, who deserve better care."
"It's time for Government to listen to frontline voices and fix this problem once and for all," she finished.
In September a Public Service Pay Commission report said that there was no overall problem with nurse pay and retention, a finding that was hotly contested by the INMO.
The government produced a €20 million pay package based on the Commission's findings that included measures aimed at faster allowances and promotion issues.
A spokesperson for Health Minister Simon Harris said that the Minister believed a strike should be avoided if at all possible.