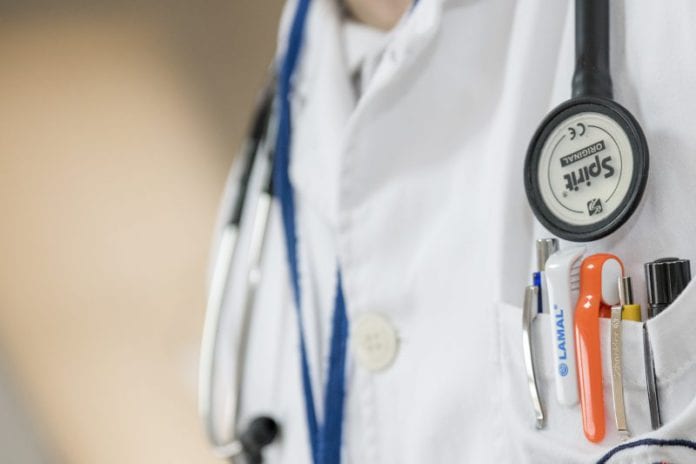 The Irish Nurses and Midwives organisation has said there is no money included in the HSE's 2019 Service Plan to ensure adequate staffing of nurses and midwives.
The plan pledges to implement the 'Framework for Safe Nurse Staffing and Skill Mix' which would increase the nursing staff in wards.
However the INMO said there is no funding included in the Service Plan to implement that pledge.
University Hospital Galway is consistently one of the most overpressured hospitals in the country with massive number of patients left on trolleys.
It's been consistently argued by the INMO that the level of nursing staff at UHG and other overcrowded emergency departments isn't enough to meet demand.
The HSE's Service Plan for 2019 contains nearly €200 million for new services and the expansion of existing services, though no mention is made of the nursing framework.
The Nursing Framework has been piloted in three Irish hospitals so far where it was found to deliver:
a 58% reduction in missed care;
a drop in patient mortality;
improved patient satisfaction;
lower staff burnout, sick leave, and intention to leave the job;
significant savings in per patient costs due to quicker care;
and monthly net staffing savings of €2,905 per ward, due to reduced agency costs.
According to the INMO, the Framework is a positive step towards better patient care which they welcome, but without funding to meet its staffing requirements it's no good.
INMO General Secretary Phil Ní Sheaghdha said, "You get what you pay for. Plans are well and good, but they're just words on paper without the money to back them up."
"The government's own Safe Nurse Staffing framework makes patients safer, saves money, and makes sense. Yet the upfront investment is nowhere to be found."
"The evidence shows that extra nurses and midwives make a real difference," she said.
"The government must confirm that the necessary investment in safe nurse staffing levels will be provided in 2019, and an implementation plan agreed."