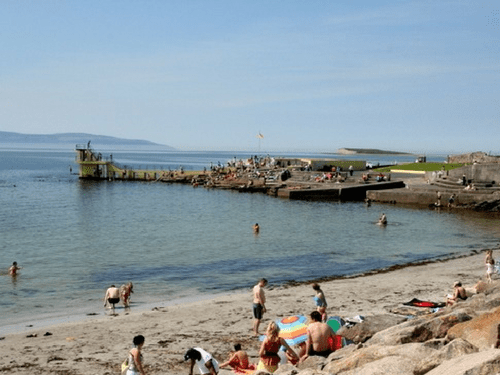 New public toilet facilities have opened on Salthill Beach in Galway City, which was recently awarded the Blue Flag and Green Coast Awards.
The Automatic Public Convenience (APC) at Palmer's Rock, Salthill consists of two unisex toilets, one of which is accessible.
Entrance to the facility costs 20c to use, and can be paid using cash, or with debit/credit cards via contactless payment.
The world recognised Blue Flag awards promote sound environmental management of beaches, marinas and eco-tourism boats globally.
The Green Coast Award recognises beaches for their clean environment, excellent water quality and natural beauty that attracts visitors.
Salthill Beach is one of just five in the country which was awarded both the Blue Flag and Green Coast awards this year, with one of the others being Silverstrand Beach, also in Salthill.
In total, eight Galway beaches received the Blue Flag this year, with eight also getting the Green Coast award.
The City Council also provides public toilets at Ladies Beach, Blackrock, Eyre Square and Millennium Park.