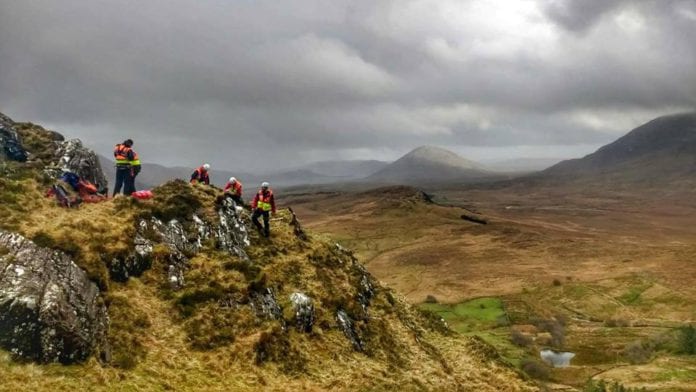 Mountain Rescue Ireland has received a funding boost totalling €310,000 this year to improve its lifesaving work.
MRI is a voluntary organisation of dedicated emergency response teams in the most mountainous areas of Ireland with 10 branches including Galway Mountain Rescue, as well as the Search and Rescue Dogs Organisation.
Galway Mountain Rescue provides 24/7 search and rescue services across counties Clare and Galway.
It consists of over 30 voluntary members who specialise in rope rescues, search management, and casualty care for people who are missing or injured.
Minister for Transport, Tourism and Sport Shane Ross announced this week that the organisation would receive additional funding of €310,000 in total.
This is split between a general increase of €250,000 in the level of government funding MRI receives each year, and an additional €60,000 in grants will also be made available to MRI for eligible development projects.
Galway East TD Seán Canney said "These teams perform a great service to the nation and I am delighted that the Minister for Transport has increased their funding."
"MRI works in close co-operation with An Garda Siochana and the Irish Coast Guard and their services are required more and more with the increased popularity of hill walking."
Galway Mountain Rescue last deployed on May 12 when they rescued someone with an injured leg from Gleninagh mountain in Clare.
MRI Chairperson Jonathan Shields said "MRI is a 100% voluntary charity organisation and without this increase in funding, MRI would struggle to meet the ever-increasing costs of insurance, training and creating the infrastructure for the teams to operate successfully"
These rescue teams work primarily with An Garda Síochána who task them for mountain search and rescue operations.
They also work closely with the Irish Coast Guard particularly where helicopter assets are required.
photo: Galway Mountain Rescue