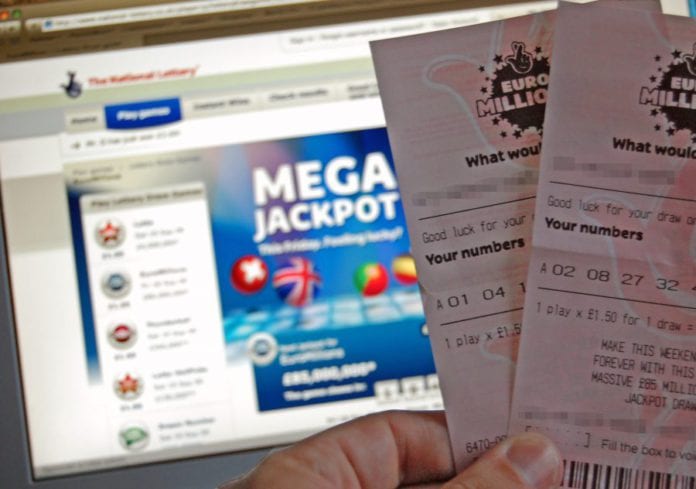 Lotto players in Galway took home more than €15 million in prize money this year.
The single largest win in Galway was €8,549,067 won by a syndicate on a ticket bought at Corrib Oil Service Station in Loughrea, the largest lotto jackpot payout this year.
Galway was the fourth luckiest county in Ireland in 2018 for lotto players.
The National Lottery has paid out almost half a billion euros to lotto winners so far this year, including creating 23 new millionaires.
2018's largest prize was a €17 million EuroMillions jackpot win by Stakelums Hardware syndicate in Thurles Tipperary.
According to the National Lottery, the €436.6 million in prizes players took home represents a return of 57 cents on every euro spent on tickets.
The National Lottery is required to pay a minimum of 50c in prizes on every euro players spend.
Almost 30c of every euro spent went to good causes including groups for sport, arts, heritage, youth, and community.
The Irish Times reports that Dublin took homes the largest pile of prize money at just under €30 million, followed by Tipperary (€19.5m), Cork (€19.1m), and Galway (€15.6m).
Online lotto sales have increased dramatically in recent years, with more and more players buying their tickets on the internet.
There are almost half a million players registered with the National Lottery online, and sales jumped by 17% in 2018.
This year one online player netted a jackpot of €7.1 million, one of six big winners since 2009.
A spokesperson for the National Lottery said that in the modern age it was essential that the organisation have an online sales presence.
However they said there are protections in place for problem gamblers to some degree.
Online players are restricted to the still larger figure of €75 spend per day, and €300 a week.
You can also only play online between 7am and 11pm for draw-based games and 7am to 11pm for online games.