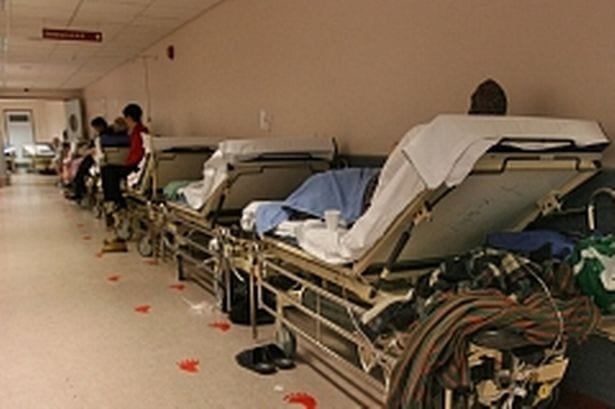 The number of people on trolleys at UHG in February has jumped by more than 50% compared with last year according to the latest figures from the INMO.
There were 805 patients at UHG who went without a proper bed last month according to the Irish Nurses and Midwives Organisation.
This marks an increase of 53.04% on the same period in 2019 where there were 526 on trolleys, and is the highest level ever recorded in a February at UHG since records began.
Overall, last month UHG was the third hardest hit acute public hospital by the ongoing trolley crisis.
It came behind only University Hospital Limerick (1,286) and Cork University Hospital (1,031), with a national total of 10,446 people on trolleys, up 23% on this time last year.
UHG is also the third most overcrowded hospital in the country today the INMO's daily Trolley/Ward Watch count shows, with 35 patients currently without a bed.
Things fared better at Portiuncula Hospital in Ballinasloe, where there were 84 patients on trolleys last month, an increase of just a single person compare with 2019.
But that's still almost double the level seen a decade ago, when Portiuncula had just 43 people without a bed in February.
The long-running trolley crisis has to be priority number one in the government talks," insisted INMO General Secretary Phil Ní Sheaghdha.
"10,000 people have lining the corridors and waiting rooms of Ireland's hospital in February. Our members are forced to provide care in appalling conditions."
"Meanwhile qualified healthcare staff are queuing up to work, but hospitals are unable to hire them."
"We have asked the health spokespeople of all the major parties to lift the recruitment embargo, and whatever the make-up of the next government we will insist that the these obstacles to safe staffing are removed immediately."