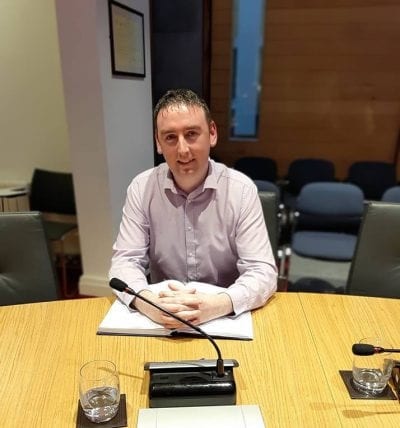 Mike Cubbard has, as expected, secured a safe reelection in the first count of Galway City Central.
The Independent councillor secured 1,292 first preference votes, putting him well over the quota of 1,144 set for the city central district.
His surplus 148 votes were redistributed in the second count, but so far no other candidate has reached the quota.
However Ollie Crowe (FF) can consider himself safe, sitting just 120 votes shy of the line and well ahead of the remaining candidates.
First time Fine Gael candidate Eddie Hoare is likely to take the third seat as he currently stands at 866 votes, and Frank Fahy is polling fourth with 709.
The remaining two seats are two close to call as there are less than fifty votes between sitting councillor Colette Connolly (Ind), John McDonagh (Lab), Sharon Nolan (SD), and Martina O'Connor (GP).
The Returning Officer has deemed Patrick Feeney, Daragh O'Flaherty and James O'Toole to be excluded from the bottom of the table and their votes will now be redistributed in the third count.
He is the second person officially returned to Galway city council so far after Declan McDonnell was elected on the first count in the city east.