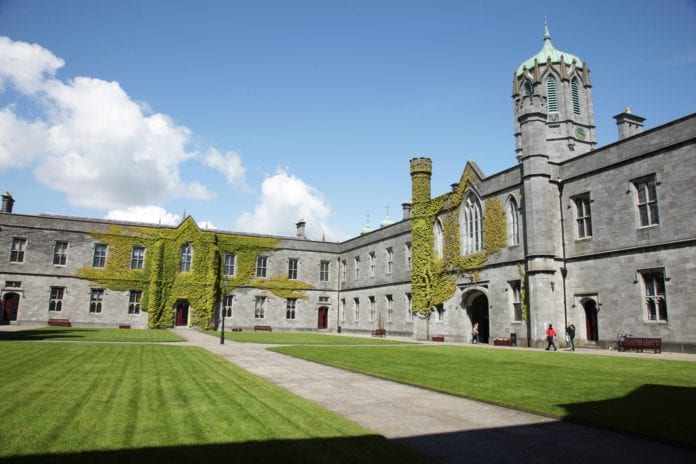 A young man who fought with two NUIG security guards has been ordered to pay compensation to both victims.
Keith Lyons (21) with an address at Winfield rd, Menlough in Ballinasloe appeared before a special sitting of Galway District court on multiple charges this week.
According to evidence delivered in court, on November 17 of 2016, around 10pm, campus security officer Jonathan Dolan responded to reports of a fight near the quadrangle at NUIG.
When he arrived he found Mr. Lyons very drunk and fighting with another person, and attempted to break up the altercation.
Lyons continued to fight the other individual and Mr. Dolan, and succeeded in knocking everyone into the bushes.
At this point Dolan's colleague Mr. Flynn arrived, and joined him in subduing Mr. Lyons.
Flynn was punched in the face four times by Lyons while attempting to get him under control, making him bleed into his mouth and onto his uniform.
After Lyons had been subdued, Gardaí were called to the scene and placed him under arrest.
The court heard that Mr. Lyons has no memory of the incident as he was extremely drunk at the time, but that he went to Mill St. station the next day to apologise to the gardaí and wrote a letter of apology to the NUIG security guards.
Lyons is a 4th year student at NUIG studying Environmental Science.
A representative for the defence said Lyons has no previous convictions and has already been subject severe disciplinary action by NUIG, and added that he could borrow money to pay compensation to his victims.
Mr. Dolan and Flynn declined to give victim impact statements other than to say that they felt under extreme pressure during the incident and were required to go to counselling afterwards, which was paid for by the company they work for.
The court ordered Lyons to pay a total of €750 euro in compensation to misters Dolan and Flynn and submit to a Garda Bahavioural Report.
The case was adjourned to December 3 for final sentencing, awaiting the results of the GBH.