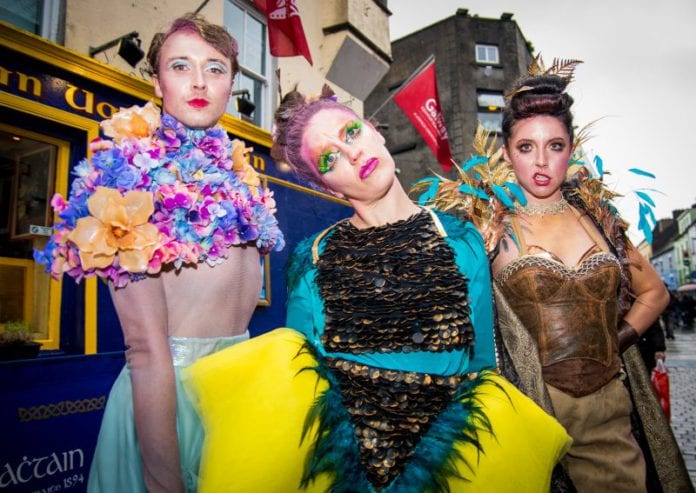 The 2018 Macnas parade, "Out of the Wild Sky", will weave through the streets of Galway at 5.30pm on Sunday, October 28.
The parade will begin at NUIG (Aula Maxima), and take to the streets along the following route: University Rd, Salmon Weir Bridge, St Vincent's Ave, Francis St, Eglinton St, William St, Shop St, Church Yard St, Mainguard St, Bridge St, O'Brien's Bridge, Dominick St Lower, Dominick St Upper, Crossing canal, Raven's Terrace, Claddagh Quay.
Beginning at its home on the NUI Galway campus the parade will meander through the heart of Galway.
It is the largest free event in Ireland for Halloween with over 54,000 people lining the streets every year to be awed and amazed by this epic scale of storytelling.