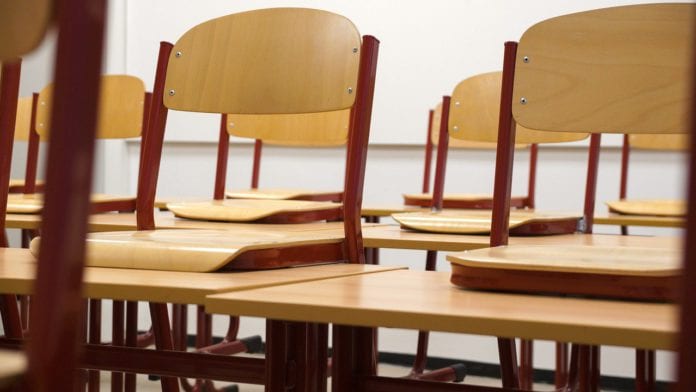 Junior and Leaving Cert students are filling school halls this morning as exams have gotten underway for almost 7,000 young people in Galway.
There are an estimated 3,155 students taking their Leaving Certificate in Galway this year, and a further 3,502 young people sitting their Junior Cert exams.
In total there are just under 120,000 young people sitting exams today, with anxiety sure to be running high after a year of preparation.
As part of a measure to help make the ever stressful Leaving Cert easier for young people, this year has seen the LC timetable stretched out by two days so students aren't as overwhelmed.
There are 54,440 people sitting the leaving cert, along with another 2,709 in the leaving cert applied, while 62,562 young people are taking their junior cert.
Pat Burke, Chairman of the State Examinations Commission wished good luck to all students sitting exams today, taking what he described as "a significant step in their educational journey".
he added that this is a stressful time for young people and "the support of families and the wider community for candidates sitting examinations is very important."
The first exams that junior and leaving cert students are sitting today is English Paper 1. Later today leaving cert students will be taking home economics while junior cert students have CSPE exams.
Other than the main two foreign languages of French and German taught in secondary school, 1,800 students around Ireland will be examined this year in 18 non-curriculum languages.
The largest non-curriculum language being tested is Polish with 820 students sitting an exam for it this year.
That is followed by Romanian with 359 students, Lithuanian (194), Portugese (123), Latvian (72), Croatian (65), Hungarian (53), Bulgarian (23), Dutch (18), Greek (14), and Czech (13).
A total of 28 people are also sitting exams in Danish, Estonian, Swedish, Finnish, Slovenian and Maltese.
Minister for Education Joe McHugh wished everyone sitting an exam today the best of luck after "the culmination of many days and nights of hard work".
He added that though these exams are a milestone in students' education "you shouldn't lose sight of the fact that there are many paths to a rewarding life."
"There are now more options and opportunities for you than ever before, whether your focus is on a skill, a trade, a college or university course or all the new and older apprenticeships and traineeships."