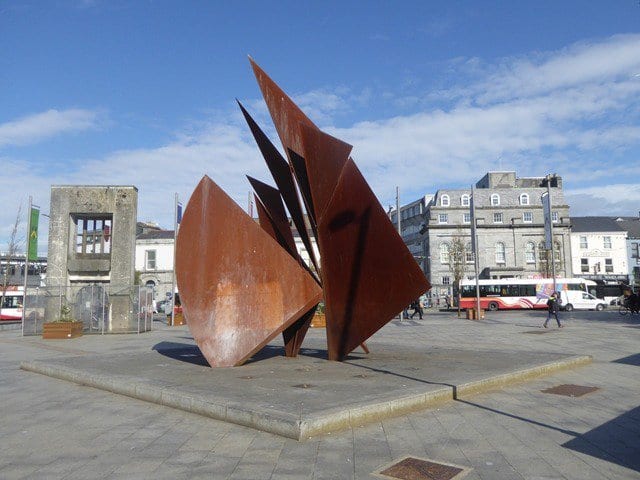 A public rally calling for action to end the homelessness and housing crisis in Ireland will be held in Galway City this weekend.
The Galway Homeless & Housing Coalition will be holding a socially distanced rally in Eyre Square this Saturday at midday.
The Coalition is made up of housing and homelessness campaign groups, students' unions, Traveller organisations, left political parties and trade unions.
The rally in Galway City is one of a number being organised for September 11 by the National Homeless & Housing Coalition, calling for an end to the crisis.
A spokes person for the Galway Coalition said that scale of the crisis here is "stark", with a 9.5% increase in the number of people in emergency accommodation in Galway in the first three months of the year.
"Around 3,500 people are on the waiting list for council housing in Galway City alone, while the private rental market is increasingly unaffordable and purchasing a home is way out of reach for most people."
"The number of short term lets in Galway is ten times larger than the number of long-term rental units. Students have found it practically impossible to find accommodation for the return to campus this year."
"There has been a failure to supply safe, culturally appropriate Traveller accommodation in Galway, resulting in some Traveller families being forced to live in appalling, overcrowded conditions."
Speakers at the Eyre Square event will include Róisín Nic Lochlainn, President of NUIG Students' Union, Nora Corcoran of the Galway Traveller Movement, Mairéad Farrell TD (Sinn Féin), Cllr Owen Hanley (Social Democrats), Éirígí For a New Republic rep Ian Ó Dálaigh, and Adrian Curran of People Before Profit.
The government recently published its Housing for All plan, which aims to deliver 300,000 new build homes by 2030.
One part of this plan would see the requirement of the amount of new developments which must be set aside for affordable or social housing doubled to 20%, and ensuring the government gets a share of the increased property that comes when land is zoned for development.
The government also aims to end the strategy of leasing homes to provide social housing, as it ended up the most expensive option, in favour of focusing on new builds.
However the plan has come under criticism for still favouring private developers, such as the decision to exempt any lands bought between 2015 and 2021, for which planning permission has not yet been granted, from the increased requirement for social housing.
Figures in the construction industry has also expressed some concern that there will not be enough skilled workers to meet the targets set under the plan.