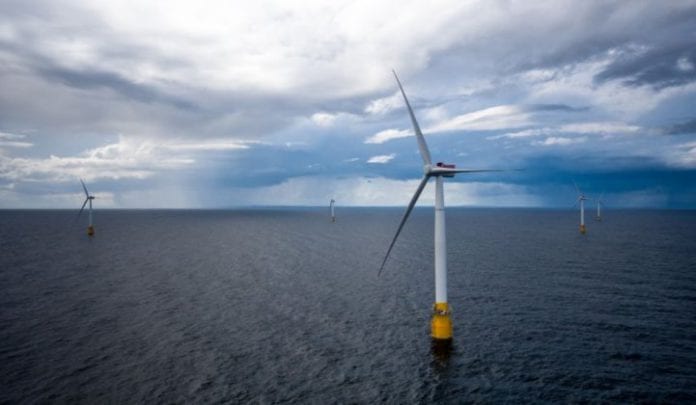 A Australian company has bought the right to develop a wind farm off the shores of Connemara which could power almost 300,000 homes.
The Green Investment Group has bought Fuinneamh Sceirde Teoranta, the developer of the proposed Sceirde Rocks offshore wind farm, which would be located off Carna.
The Galway based wind farm is one of seven major projects flagged as crucial by the Department of Environment, Climate Action and Communications.
When completed, the Sceirde Rocks project will be able to generate 400MW of energy, enough to power the equivalent of 295,000 homes.
It is currently expected that it will be one of the first of Ireland's offshore energy projects slated for delivery by 2030 to come online.
Joe Lee, Director of Fuinneamh Sceirde Teoranta, said that they were pleased to attract a developer of GIG's quality to the Sceirde Rocks project.
"This project will be the largest ever infrastructure project in Connemara and will position Galway as a leader in Ireland's new green energy economy."
"Our team has been rooted in Connemara from day one. We have had exceptional support from the local community, and from agencies such as Údarás na Gaeltachta, and look forward to continuing these relationships with GIG."
GIG's parent company, Macquarie, has been operating in Ireland for 17 years, and is a substantial investor in infrastructure.
To date, the company has helped to finance the development of Technical University Dublin, the Dublin Waste to Energy project, 10 national schools and other social projects.
Séamus McCabe, GIG Project Director, said that the west of Ireland is home to "one of the best wind resources in the world", and that Sceirde Rocks will be a flagship development for the region.
"It offers an exciting opportunity to launch a new industry along the Atlantic Economic Corridor, supporting a range of jobs and creating economic opportunities that will bring people back to Connemara."
"We are delighted to be working with the FST team and look forward to engaging with the local community to take Sceirde Rocks on the next phase of its journey."