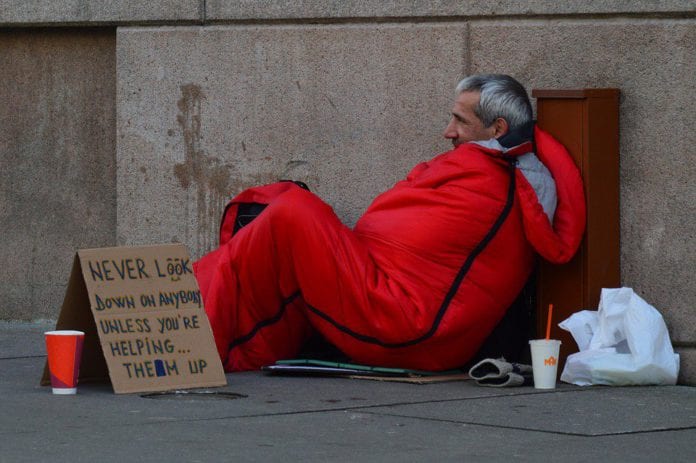 The county council must move faster to move families into houses it purchases to reduce the rate of homelessness for children and families.
Debating the ongoing homelessness crisis in the Dáil this week, Galway East TD Anne Rabbitte said that Galway County Council bought ten houses in Portumna nearly six months ago, but they still remain unnoccupied.
"Such delays are preventing children from having a normal childhood. The ten houses to which I refer should be occupied at this moment and children should be having the family experiences they need to have."
Minister for Housing, Planning and Local Government Eoghan Murphy told the Dáil that last month the number of children in emergency accommodation went up by 137, while there were 12 more families living without a fixed home.
The Minister said that while the number of families in emergency accommodation fell from 90 in April to 79 in May, the number of children and other dependents presenting as homeless went up.
"This is the second month in a row that this has happened. It is deeply worrying because exit pathways for larger families can be more difficult to secure." said Minster Murphy. He attributed the increase to a small number of families with a large number of children and dependents.
According to Minister Murphy, as of May there are 1,724 families across Ireland in emergency accommodation, with 3,826 children and other dependents.
The initial  numbers for families and children were higher, Minister Murphy said. But further investigations found that a significant number of families were mistakenly added to the list when they were at no risk of homelessness.
"It is important that we do this work for accuracy but our focus must always be on individuals and the supports they need. Of the approximately 1,700 families recorded as being in emergency accommodation, less than half are in hotels. This is still a sizeable number and, as we all agree, one family in a hotel is one too many."
During the debate, Galway-Roscommon TD Michael Fitzmaurice said it's futile for TDs and Ministers to debate policy and point out the sites that could be used for housing unless builders can actually be incentivised to build homes on them.
"Builders currently get a good kicking in this house but they are paying up to 15% interest on building loans," said Deputy Fitzmaurice.
"They will pay a part of the profits and they will be screwed for bonds. The reality is that money is not attainable on that side of things."
The Independent TD said that from his own experience, he couldn't find a qualified digger driver in Ireland because anyone qualified to drive heavy machinery will go to England where they can get £27 an hour.
"If we cannot dig out a site and prepare foundations, we cannot build a house. It is the same with the roads. We are living in a little fantasy world thinking that houses will appear from somewhere but we do not have the foundations we require in place."
Deputy Fitzmaurice floated the idea of reducing or eliminating taxes on construction, especially in undervalued rural areas, to galvanise the construction of more homes.