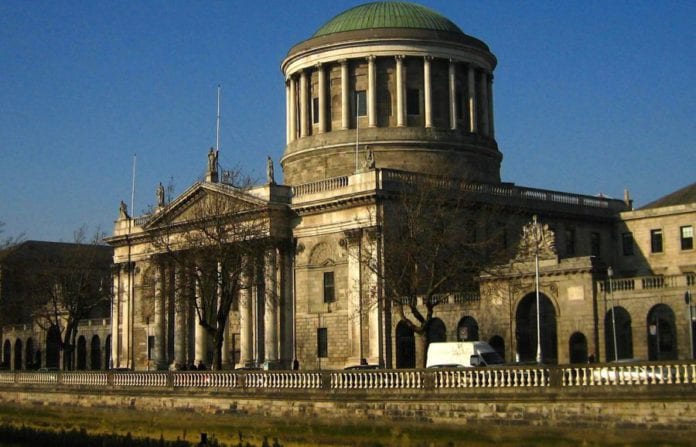 A Galway man has gone on trial in Dublin, accused of an assault that left another man needing to have part of his testicle removed.
Raymond Leonard (35), of Sliabh Ban Ballybane has pleaded not guilty to assaulting Nicholas Devlin at Ann Villa, Ranleagh, Dublin on August 30, 2015.
Mr Devlin told the prosecution that on the night in question he had been kicked out of McSorley's pub in Ranleagh after an incident with the staff who were cleaning up.
According to the Irish Times he said that he approached another group of people to ask if they knew the staff, since they'd been allowed to stay.
According to Mr Devlin these people were aggressive, and after a short confrontation one man punched him in the face twice and kneed him in the groin.
Mr Develin described crumpling to the ground in extreme pain, after which he left the area with his partner and friends.
The next day he went to the hospital because of extreme pain in his groin, Mr Devlin said.
At the hospital doctors told him that he had a ruptured testicle and that they would have to remove part of it, the court heard.
The victim told the prosecutor, Mr Diamuid Collins BL, that he wasn't that drunk and remembered everything that happened to him on the night.
Answering the questions of the defence barrister, Mr Keith Spencer BL, Devlin agreed that he'd said to the jury "I think I'm certain" when pointing out the person who assaulted him on CCTV footage played in court.
The defence said that there seemed to be some uncertainty in his answer.
To which Mr Devlin answered that the person he identified on CCTV in court was the same one he'd pointed out to gardaí when shown the same footage during the investigation.
When he said "I think I'm certain" he was talking about getting it right in court, Mr Devlin insisted.
In his opening address to the jury the prosecutor Mr Collins said that he didn't know if self-defence would be raised as an issue.
But he said it was the state's position that Mr Leonard acted aggressively, taking off his shirt before the assault.
The trial continues before Judge Karen O'Connor and a jury of five women and seven men.