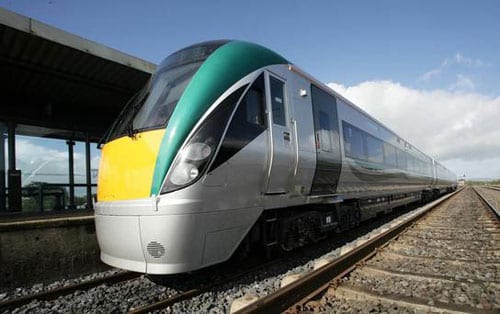 Galway City and County councils are planning on working together to try and secure a new commuter train between Athenry and Galway city.
A motion was passed by the city council this month for it to work with the county on an application to Iranród Éireann for a designated commuter train.
Galway City Councillor Alan Cheevers welcomed the move as a "positive step for our transport infrastructure in Galway city and county"
The Fianna Fáil councillor added that he believed that funding for such a project could be applied for from both the Urban Regeneration Fund and the Department of Transport.
Creating this commuter train line would involve a passing loop on the track in Oranmore and platforms at Oranmore, Roscam, Ballyloughane, and Renmore to Galway City.
"This will give a great opportunity to link platforms with bus services to Parkmore and GMIT to get people out of cars and give a positive transport solution," Councillor Cheevers concluded.