CRITICISM has been directed at Fine Gael after its Cork North-Central TD met with Hungary's Deputy Prime Minister in Budapest.
Dara Murphy TD met his EPP colleague Semjén Zsolt in Országház –  the Houses of Parliament in Hungary.
Zsolt is the leader of the Christian Democratic People's Party (KDNP) – which is in coalition with the anti-democratic Hugarian nationalists Fidesz.
KDNP is also anti-abortion, against gay-marriage, and anti-immigrant.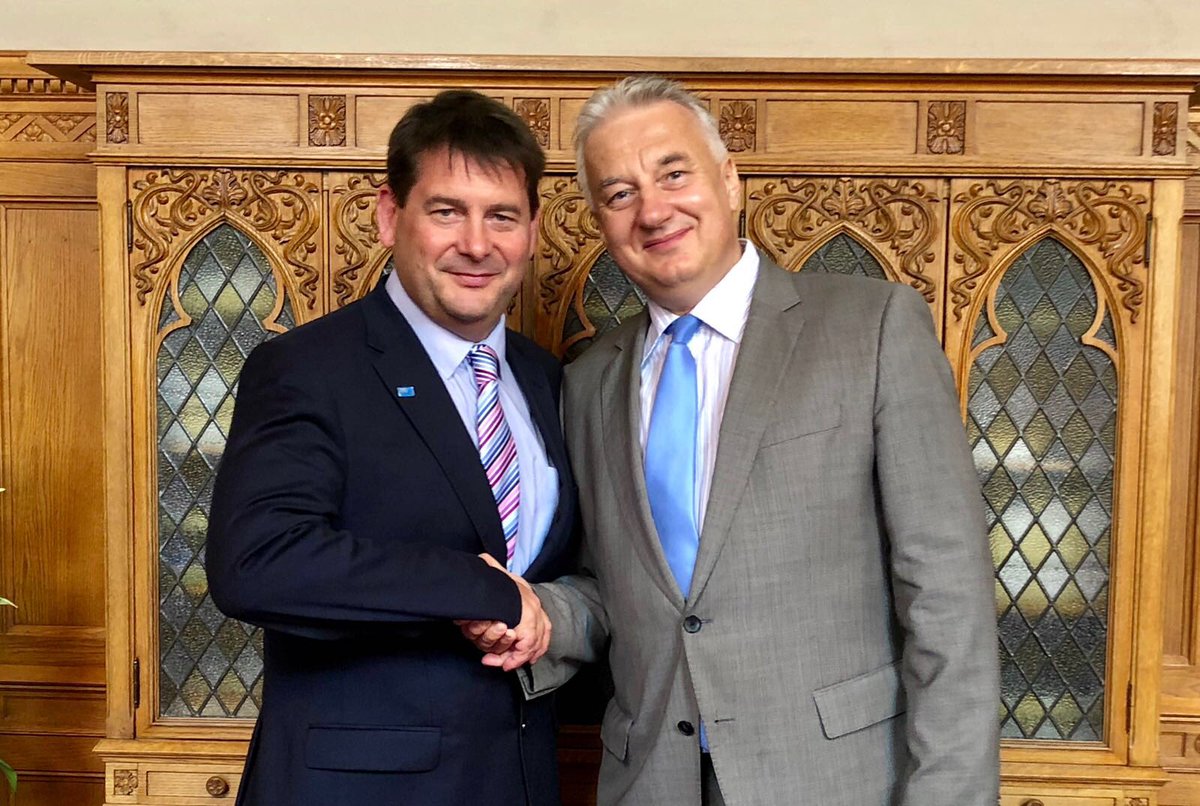 Dara Murphy TD said that he was looking forward to working with them to put forward an EPP vision for 2019.
🇭🇺Very good meeting in Hungary at #Országház w/ Deputy PM @semjen, @kdnphu spokesperson #Hollik, #KDNP-youth Pres. @LorincNacsa & Head of Cabinet to Fidesz Campaign Director @laszloan. Looking forward to working with them to put forward an EPP vision for 🇪🇺 during #EP2019. pic.twitter.com/JiJ2KbrHRV

— Dara Murphy (@DaraMurphyEPP) July 5, 2018
Fianna Fáil TD Thomas Byrne criticised the meeting saying that the KDNP are part of a government "that cracks down on a free press" and that Hungary "basically criminalizes homelessness".
"Fine Gael [is] now working with them on a common vision….yes, seriously," he said.
Since Viktor Orbán became Prme Minister in 2010 with help from Fine Gael's EPP colleagues, KDNP, his party has chipped away at Hungary's democracy and clamped down on the independent media.
Seriously? You need to wake up.https://t.co/URbKr1hjaW

— Dub8Lady (@DubLoony) July 5, 2018
Nice to see Fine Gael reuniting with their historic bedfellows on the far right.

— Oliver Farry (@ofarry) July 6, 2018
Shocking and embarrassing that @DaraMurphyEPP would engage with such a right wing anti democratic organisation.

— Declan Walsh (@deckie) July 5, 2018