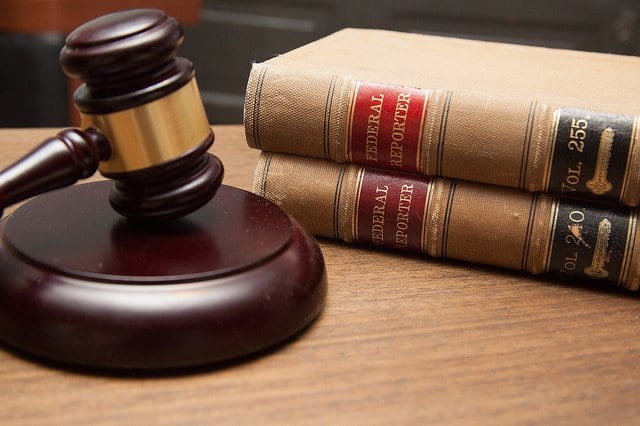 A Galway man was fined by the District Court for assaulting his estranged wife when she came to talk to him about their son's education.
Photographer Alan Guiomard, of 135 Wellpark Grove, Wellpark, was charged with the assault of his estranged wife Carol Guiomard at Yann Studios on November 14, 2016 at approximately 10:30am.
The court heard that Carol and Alan Guiomard have been estranged for over 10 years, but they share a son who is in third level education and co-own a family home, though Mrs. Guiomard and their son are no longer living there.
Carol Guiomard told the court that on the day in question she had gone to Yann Studios on the Tuam road to talk to the accused about their son's CAO application because he hadn't been answering her texts.
She said that when she arrived at his offices, he repeatedly told her to leave and threatened to call the gardaí.
When she refused to leave, she said Alan went to his office and she followed him. They continued to argue, and when she returned to the lobby of the offices, she claimed that he pulled on her hair and arm, dragging her to the ground.
While she was on the ground, she alledged he kicked her repeatedly in the side.
Alan Guiomard disputed her account of the day, saying that when she arrived, the first thing Carol asked was if he was seeing another woman.
He said that he went to his office to hide objects like his wallet, phone, and keys that she would steal and hide when they were living together, and called the gardaí.
At one point, Mr. Guiomard claimed, he took Carol's elbow to try to get her to leave. He said she began recording the incident on her phone and pushing at him, causing her to trip and fall over.
Detective Garda Ronan Leonard responded to a call from Mr. Guiomard that his estranged wife was at his place of business and wouldn't leave.
When he arrived, Garda Leonard testified, he asked Mrs. Guiomard to leave the premises but she refused and alledged she had been assaulted.
Garda Leonard told her that if she had been assaulted she should go to a garda station and lodge a complaint.
Carol Guiomard said that she went to Salthill garda station to give a statement, but was unable to do so at first because she was distraught.
She went to see her GP that afternoon, and after being checked out and calming down, she returned to the station and gave a statement to gardaí.
While testifying Mr. Guiomard said that while speaking to the Carol Guiomard, Garda Leonard told her that he wasn't going to, "drag her out of here by her hair."
Judge Fahy said it was highly unlikely that an experienced Garda officer, who has dealt with domestic abuse cases, would speak that way to a potential victim.
Garda Leonard denied using that language under any context.
When asked by solicitor for the defence Ronan Murphy why she didn't leave when Alan Guiomard asked her to, Carol said the business was half hers.
Carol and Alan Guiomard had previously worked together at a different location, but not at this premises.
Alan Guiomard said she hadn't worked at the business in over ten years, while Carol Guiomard contended that she had been forced out.
Medical evidence of assault
Dr. Colm O'Flaherty testified that on November 14 he saw Mrs. Guiomard at approximately 3pm. She told him she had been assaulted and described to him how it had happened.
According to Dr. O'Flaherty, he then carried out a physical examination of Mrs. Guiomard and found bruising on her upper arm, left knee, and left groin area consistent with the assault as she described it to him
Mr. Murphy asked Dr. O'Flaherty whether bruises would be readily visible that soon, only five or six hours after the injuries occurred.
The doctor said that they would be easy to see at that point, and would darken over the next few days.
However, Mr. Guiomard said he showed the photos of Carol's bruises taken by gardaí to his GP, who told him they were at least a few days old.
When Judge Mary Fahy asked Mr. Guiomard how he would account for her bruises, which Dr. O'Flaherty said were consistent with her description of the assault, he said he lived a separate life from her and couldn't speculate how she might have gotten them.
Mr. Murphy concluded by saying that Carol Guiomard hadn't expected the gardaí to actually show up, and when they did she panicked and invented a story of assault.
However Judge Fahy asked him if she invented her bruises. She described Alan Guiomard was a man who likes to be in control and doesn't react well when he isn't.
Alan Guiomard was charged under Section 2 of the Non-Fatal Offences Against the Person Act which carries a maximum penalty of a fine not exceeding €1,500 or a prison term of five years at most.
He was convicted of assault and given a fine of €1,000 with five months to pay.