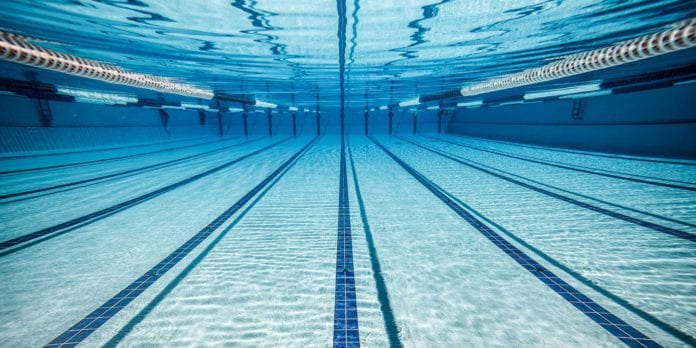 Galway City Council is to carry out a feasibility study of a proposed €15 million swimming pool and leisure centre at Cappagh Park.
The two-storey extension of the existing sports facilities would see the development of a 34-metre swimming pool and state-of-the-art gym in what has been described as a regional aqua and leisure centre.
Local Fine Gael TD Hildegarde Naughton said that this was an "exciting prospect" for the area that would complement the sports hall and all-weather pitch already present.
"The sports and leisure facilities at Cappagh Park have been a tremendous asset to the people of the locality since they were officially opened in 2013," Deputy Naughton said.
The success of the project and the level of demand warrants further investment and development of the campus."
"The feasibility study is the first step towards a major upgrade of the facilities and the addition of a pool."
Galway City Council is currently seeking tenders for the study, which will be conducted by a lead consultant with experience of similar projects.
Technical, legal and financial advisers will also be engaged in the project.
The study is expected to get underway in July and take roughly three month to complete.
The city council submitted a grant application to the government for €10 million under the Large Scale Sports Infrastructure Fund last month.
Hildegarde Naughton said that she would be supporting the grant application, while the total cost of the project is estimated at €15 million.
As well as providing a new swimming pool and other facilities, the project would also see car parking at the sports centre expanded and an existing playground will be relocated elsewhere in Cappagh Park.
"It's envisaged that the new two-storey building would be connected to the side and rear of the existing facilities."
"The regional aqua and fitness centre would include a 34m by 25m pool suitable for water polo," explained Deputy Naughton.
Existing facilities at Cappagh Park include a sports hall, multi-function room, meeting rooms, and a coffee dock area. There are adjoining dressing rooms and grass playing pitches.
In 2018, funding was secured under the Sports Capital Programme for one of the grass pitches to be upgraded to a 4G all-weather astro pitch.