The family of missing Kinvara man Stephen Warde are raising money to help fund a private search for him.
Stephen Warde (31) has been missing in Malaysia since the New Year.
The last confirmed sighting of him was on cctv on December 28 outside the Mercu Summer Suites at Jalan Sultan Ismail in Kuala Lumpur where he was staying.
His family have not heard from him since January 1 when he was last active on WhatsApp.
Malaysian police are investigating the case, but have also advised the family to retain a private detective.
Stephen's mother Mary, as well as three siblings, are in Malaysia now to help in the search for him, where they are receiving assistance from the Irish Embassy.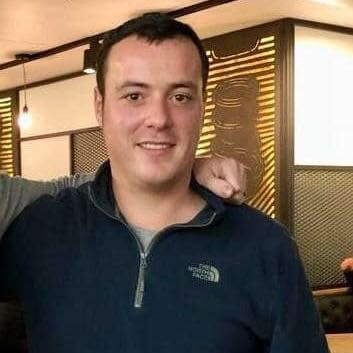 To raise money for a private detective the family have turned to GoFundMe and are holding an event in Kinvara this Tuesday.
A post on the Facebook group Help Find Stephen Warde – in Malaysia reads: "The friends & relations of Stephen's family are holding a meeting in the pier head at 8pm on Tuesday 12th February.
"The aim of the meeting is to plan fundraising initiatives over the coming weeks in support of the Warde family."
"This is an extremely stressful situation, both emotionally and financially and we are asking anyone who is willing to assist in fundraising to come along and share your ideas."
The GoFundMe page for Stephen Warde has so far raised over $12,000 to help his family support their search.
His family are offering a reward of €5,000 for information which leads to finding him.
Stephen Warde is described as being 5ft 11", with dark brown hair and brown eyes. When last seen he was wearing a blue and purple t-shirt, khaki shorts, and black runners.
He was due to check out from his rental unit at Mercu Summer Suites on December 29 but never did, and when police searched it all his personal belongings were still there.
Malaysian police are still investigating a number of leads and though there have been reported sightings, none have been confirmed by officers.
Anyone with any information is asked to contact Dang Wangi police headquarters at +603-26002222, its control centre hotline at +603-26977099 or the nearest police station.
Here in Galway anyone who would like to help Stephen can join the family this Tuesday at the Pier Head Bar in Kinvara or donate on the GoFundMe page linked above.