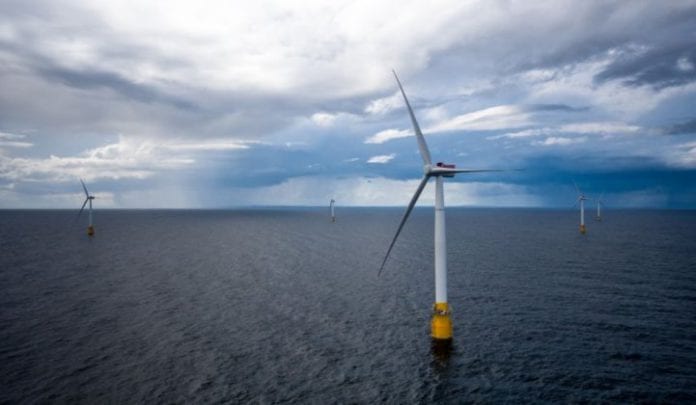 The development of offshore wind farms, with a strategic hub at Ros a Mhíl, could create up to 900 jobs in the Galway Gaeltacht a new report claims.
Minister for the Marine Charlie McConalogue launched the Údarás na Gaeltachta report today which identifies Ros a Mhíl as a prime location to serve as a hub supporting offshore wind projects.
The report, commissioned by Údarás, was carried out by Dublin Offshore Consultants and identifies a major opportunity for the Galway Gaeltacht and beyond.
Speaking in Galway today, Minister McConalogue said "I thank Údarás na Gaeltachta for their foresight in having this report available to contribute to the deliberations on the future direction of investment at Ros an Mhíl.
"There is a broad context here of cross-cutting Government policies and I understand that Údarás will take this report forward with their Minister so that there can be a rounded consideration of the policy issues and investment needs raised."
The report states that the proximity of Ros a Mhíl Harbour to offshore wind energy sites, and its potential deep berth, are ideal for a timely and cost effective delivery of these projects.
Developing Ros a Mhíl harbour to support floating offshore wind energy would also bring a significant boost to the wider Galway Gaeltacht.
There is also a significant land bank adjacent to the proposed 12m deep-water berth, which is already owned by Údarás and the Department of Agriculture, Food, and the Marine.
All told, the report estimates the investing in the offshore wind sector, and the infrastructure to back it in the Galway Gaeltacht, could support 900 direct and indirect jobs.
Anna Ní Ghallachair, Chairperson of the Board of Údarás said that they welcomed the findings of the report, and the this is a "strategic sector" for Údarás na Gaeltachta.
"If we are to address climate change, we must avail of all opportunities there are to generate clean energy."
"A strategic development hub like this could create significant investment in the area, enhance life in the community, create employment and reduce the impact of climate change."
Peter Coyle, Chairperson of Marine Renewables Industry Association (MRIA) said that the west coast of Ireland is an enormous wind and wave energy resource.
Developing this sector could bring new income and jobs to the area for the next twenty years, he added, with new port facilities being key to unlocking that potential.
"Ros an Mhíl is the obvious candidate with its deep water, land availability, geographical advantage and the support of Údarás na Gaeltachta."