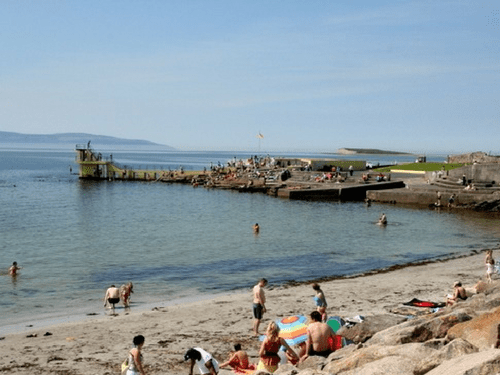 Eight beaches across Galway have retained their Blue Flag status for the 2021 bathing season which begins next week.
Galway County Council retained blue flags for six beaches: Portumna, Loughrea Lake, Truaght in Kinvara, Trá Mhór in Indreabhán, Trá and Dóilin in An Ceathrú Rua, and Cill Mhuirbhigh on Inis Mór.
Salthill and Silverstrand in the city were also re-awarded blue flags for the 2021 season which runs from June 1 until September 15.
Seven Galway beaches received Green Coast Awards, which recognise beaches of high environmental quality.
The Green Coast Awards went to An Trá and Trá Poll na gCaoirach on Inis Oirr, Goirtín in Cloch na Rón, Renvyle Beach, East End Bay on Inisboffin, Dumhach Beach and Aillebrack/Silver Hill.
Minister for Housing, Local Government and Heritage Darragh O'Brien congratulated each of the communities which won awards today.
"Winning a Blue Flag or a Green Coast award is a collective effort with local authorities, An Taisce, local coastal communities and other volunteers on the ground all playing their part," said Minister O'Brien.
"My Department and indeed the wider Government is committed to supporting programmes such as the Blue Flag and Green Coast Award and to building on them to achieve positive changes in environmental behaviour countrywide."