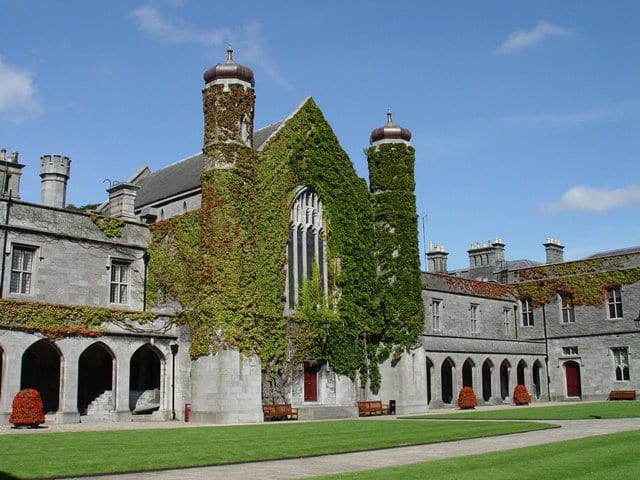 Cúirt na Coiribe issued a status on Facebook and Twitter earlier today to thank all those who have applied for student accommodation to date but have confirmed that they are now over subscribed.
The student complex Cúirt na Coiribe have thanked all those who have applied for the rooms but are now oversubscribed according to their Facebook/Twitter status earlier this afternoon.
Thank you for all appllications received to date. We are currently over subscribed. We will be contacting all applicants in the next few weeks to let them know their application status.
Thank you for your patience.
Go Raibh míle maith agaibh! 😁

— Cuirt Na Coiribe (@CNCGalway2015) May 17, 2018
Cúirt na Coiribe has received huge backlash from students and media personnel along with politicians over the last week due to their huge hike in rents.
Cúirt na Coiribe was recently sold to the value of €35 million and has increased its rent by a dramatic 18%.
Students, helped by the NUI Galway Students Union and their President Lorcán Ó Maoileannaigh staged a protest outside the complex on Tuesday of last week May 8th.
The protest on this occasion hasn't encouraged the management of Cúirt na Coiribe to reduce the rents to a reasonable standard for the students but it has raised more awareness on the issue which also occurred in Shanowen Student Residency, Santry Dublin earlier this year.
Unfortunately for NUI Galway students, they felt that they had no other choice but to pay these extortionate rents in order to secure a roof over their heads for the upcoming academic year.
Students Union President Lorcán Ó Maoileannaigh is not willing to give up on his students as he and his team have worked endlessly over the last week collecting figures from the last few years in all purpose built student accommodation.
The aim of this information is to show not only the management of Cúirt na Coiribe but everyone in general just how rapidly the rents have increased.
We've finally collected all the information on rates and deposits going back 5 years on 7 of the major student accommodations! Our report will be released shortly! Thanks to everyone for their contributions! #CúirtShakedown pic.twitter.com/pd4I1vwQDl

— Lorcán Ó Maoileannaigh (@LorcanLeFada) May 17, 2018