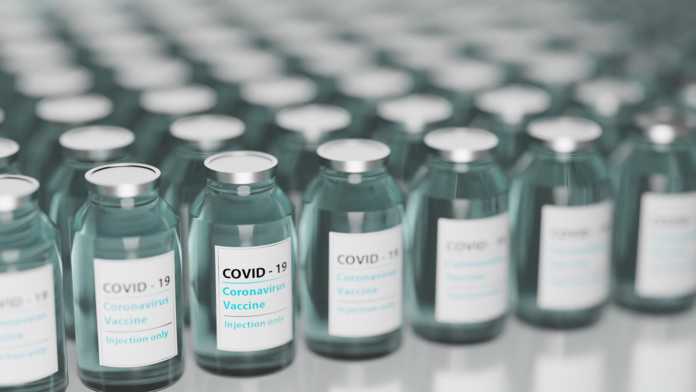 Students have been urged to take up the offer of a Covid-19 vaccination at a special walk-in clinic on the NUI Galway campus.
The pop-up facility opens tomorrow morning, Tuesday, on the main concourse of the Arts-Science block and will offer vaccines from 9am to 5pm Tuesday to Thursday this week.
The clinic is open to any student or member of staff on a walk-in basis.
NUI Galway and Saolta University Health Care Group are encouraging students to take up the offer to ensure they are fully vaccinated so they can get the most from University life.
Frank Harburn, Saolta General Manager for the rollout of the regional vaccination programme in the West and North West said that young people, including third level students, have shown remarkable responsibility and resilience during the pandemic.
"I want to thank them for every effort and every sacrifice they have made to help bring the Covid-19 virus under control," said Frank Harburn.
"Vaccine uptake among the younger population is very high and this is having a positive impact on the rate of community infection across the region.
"But as restrictions are easing and on-campus life returns to normal we are asking any student who has not yet been vaccinated, or who needs a second dose, to come forward.
"The vaccine is free, safe and the best form of protection from serious illness with Covid-19."
Dr Eoin McDonncha, Medical Director at the University's Student Health Unit, said that students deserve huge credit for the way they have responded to all the public health requirements to limit the impact of Covid.
"Compliance with all the measures being take on campus is extremely high.
"The vast majority of students have been vaccinated but we urge anyone who has not had the opportunity to be fully vaccinated to drop-in.
"The vaccination programme has been successful in Ireland and taking up the offer this week is an important part of the efforts to make this year at university as safe and meaningful as it can be."
Anyone seeking a vaccination at the clinic must bring photo ID – a vaccine will not be given without it.
Anyone seeking their second dose, should also bring their vaccine record card to verify the time period since the first dose. The HSE has advised that a minimum of 21 days must have passed since the first dose.
NUI Galway Nursing student Ciarán Freeman worked on the Covid-19 vaccination programme and is urging fellow students to make use of the walk-in clinic.
"It is a fantastic initiative. I hope we can appeal to the few people who still need to be vaccinated to come forward," said Mr Freeman.
"As vaccinators we will be absolutely delighted to welcome any student to the clinic, regardless of reasons as to why their vaccination has been delayed. We will just be delighted that you've come in for your vaccine."