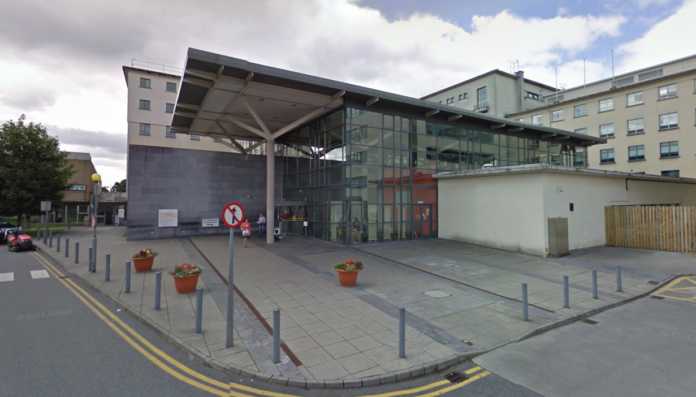 The number of people hospitalised with COVID-19 in Galway has more than halved since peaking in mid-January.
The latest HSE figures show that there were 59 confirmed cases in Galway's hospitals as of 8pm on Monday night, 51 at UHG and 8 at Portiuncula Hospital in Ballinasloe.
This marks a 59.4% decrease in cases at Galway's acute hospitals since the numbers peaked during the third wave on January 17.
On that evening there were 131 confirmed cases at University Hospital Galway, with another 12 at Portiuncula.
At that time UHG had the fourth highest number of COVID patients in the country, but as of the most recent figures it has dropped down to 13th place on the table.
However, while the total number of hospital cases in Galway peaked in mid-January, the number of dangerously ill patients continued to creep up in the days and weeks afterwards.
On January 17, with the single highest number of admissions in Galway in the entire pandemic, there were 10 cases in the ICU at University Hospital Galway, and just 2 at Portiuncula.
Even as COVID-19 admissions began to fall thereafter, the number of patients being admitted to the ICU would hit 20 at UHG later in the month, and Portiuncula was faced with up to 4 critically ill patients at once.
This would frequently stretch capacity at both hospitals, with multiple days where there were no beds at either Intensive Care unit, though plans were in place to increase that capacity if necessary.
The number of patients in the ICU has begun to fallen again recently, following behind the trend of decreasing daily case numbers and hospital admissions.
As of Monday evening there were 13 confirmed COVID-19 patients in Intensive Care at UHG, and 3 at Portiuncula. The Ballinasloe hospital was also awaiting test results on another suspected case in the ICU.